ROAD WORK: PROFESSIONALS WITH HIGH VISIBILITY CLOTHING
PROTECTING THOSE WHO WORK ON THE STREETS WITH HIGH VISIBILITY CLOTHES
Those who work on the roads need high visibility clothes
Working on the roads to asphalt, doing maintenance of various kind or rescuing people involved in accidents is undoubtedly a heavy commitment. You work in the open air suffering from cold in winter and from the heat in summer, rain and snow, wind and sun, and that's why you need to have the appropriate workwear.
However, besides the working outdoors discomfort, there is a real risk of not being seen by cars and trucks passing through the street on which we are working. Primarily if we work at night or during a foggy day, that's why road workers must wear high-visibility workwear like U-Power's Hi-Light line.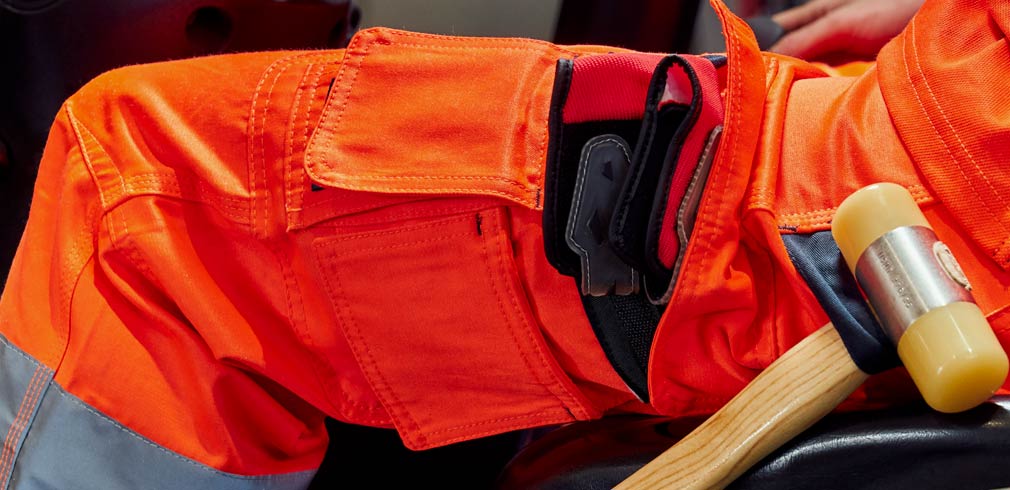 U-Power is always committed to offering workers adequate protective clothing, from safety shoes to thermal cap, and could not fail to safely think about those who need high visibility work clothes to work on the roads or in other contexts.
That's why our Hi-Light clothing line was born. It offers work clothes for all seasons and climates with visibility characteristics compliant with the European legislation that regulates this matter.
Let's see how U-Power's Hi-Light is suitable for those who work on the roads.
The BS EN ISO 20471:2013/A1:2016 (UNI EN ISO 20471:2017) European legislation regards precise rules on high visibility workwear (see also our previous article) that specific categories of workers explicity use, including, of course, those who work on the roads.
The first outdoors worker risk, especially on roads and motorways, is not seen by vehicles arriving, either during the day due to fog or heavy rain, or at night, due to darkness. For this reason, the UNI EN ISO 20471:2017 standard provides two elements that guarantee visibility: the yellow or orange fluorescent fabric that guarantees visibility during the day and the reflective bands that, instead, allow to be seen at night in the light of the headlights.
Fortunately, the regulations are clear: at U-Power, we apply them to offer those who work on the roads high-visibility work clothes capable of protecting them in every situation.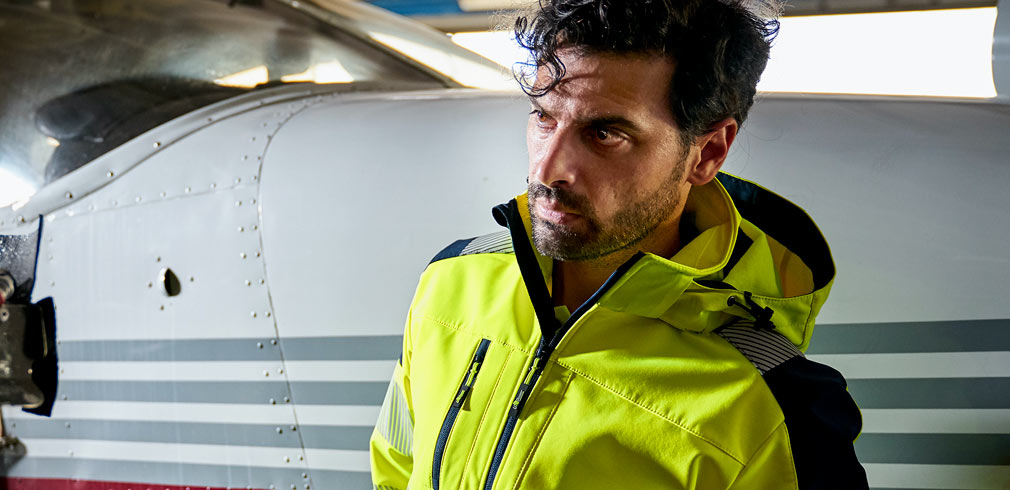 In the Hi-Light high visibility clothing line produced by U-Power, a series of garments are suitable not only to make those who work on the roads easily visible for the vehicles that come but also to protect them from cold and rain.
A warm and comfortable pair of trousers, with many pockets for work tools, and very visible, is perfect for those who have to work in winter on the roads. If you have this need, you can see our Radiant model with a pre-paved flannel inner lining or the Beacon with its reinforced structure.
To withstand the winter season's cold temperatures, however, you also need a high visibility jacket. In our Hi-Light line, you can find the Gleam model that matches the Beacon pants or the Miky windproof hooded jacket with a comfortable mobile phone pocket on the chest.
If you want maximum protection from cold, rain and snow, you can combine the rain-proof and breathable Backer parka with Subu pants.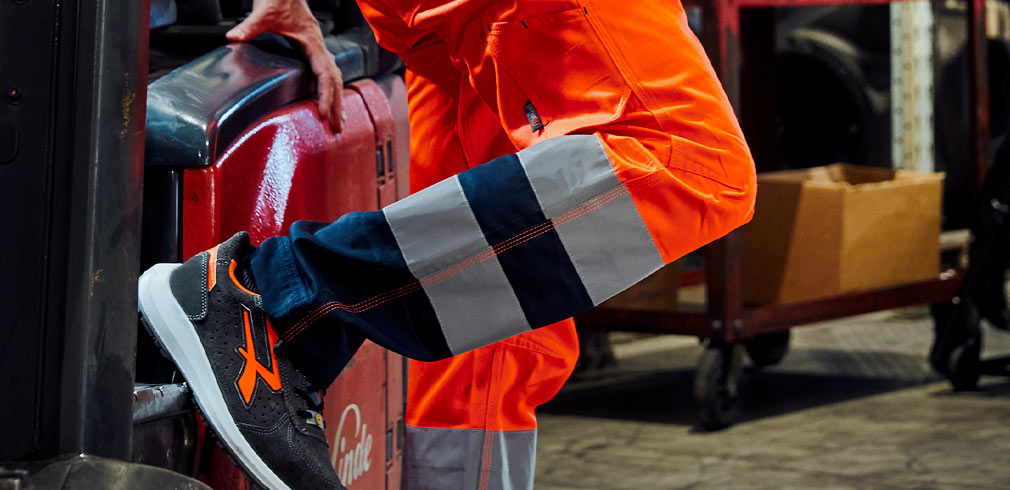 However, high visibility's protection should not be neglected even in summer when, due to the excellent weather and the heat, you risk to underestimate and dress more lightly and less visibly.
Instead, those who work on the roads must be best protected and fully visible even during summer months, wearing two high-visibility garments recommended by European regulations.
We can start with Light work pants that offer comfortable pockets and excellent visibility in a lightweight and breathable fabric, suitable for warm climates, and that perfectly match Smart vests, with retractable badge holders and a comfortable mobile phone pocket.
To work comfortably and dry even in summer, with the safety that high visibility clothing offers, we can also wear reflective t-shirts. Our Mist which guarantees breathability and lightness, or the Fog high visibility and stretch fabric polo shirt and sweatproof webbing.
For each season, you will find the most suitable high visibility workwear in U-Power's Hi-Light line.
Explore our catalogue to see all the possibilities!
U-Power, always by your side.
Dear reader, we hope you enjoyed the article.
If you want to deepen the subject and want more information, do not hesitate to contact us using the form below. Our technical staff will be happy to answer to your questions as soon as possible.
You ask, U-POWER, answer!