WHICH NORMS FOR SAFETY SHOES AND WORKWEAR?
LET'S CLARIFY SAFETY REGULATIONS
How to choose your safety shoes and workwear?
Going to buy a new pair of safety shoes or some work clothes is always tricky: too many acronyms, brands, models and direction to follow! The risk, let's say it, is to choose at random, following a colleague's advice or simply buying the shoe or jacket you like the most, without taking care of the European safety standards.
Let's try to put some order and see which work shoes and professional clothing we have to choose according to the regulations that have been thought over the years to protect workers' safety in every field. Of course, with the guidance of U-Power, your partner in protection!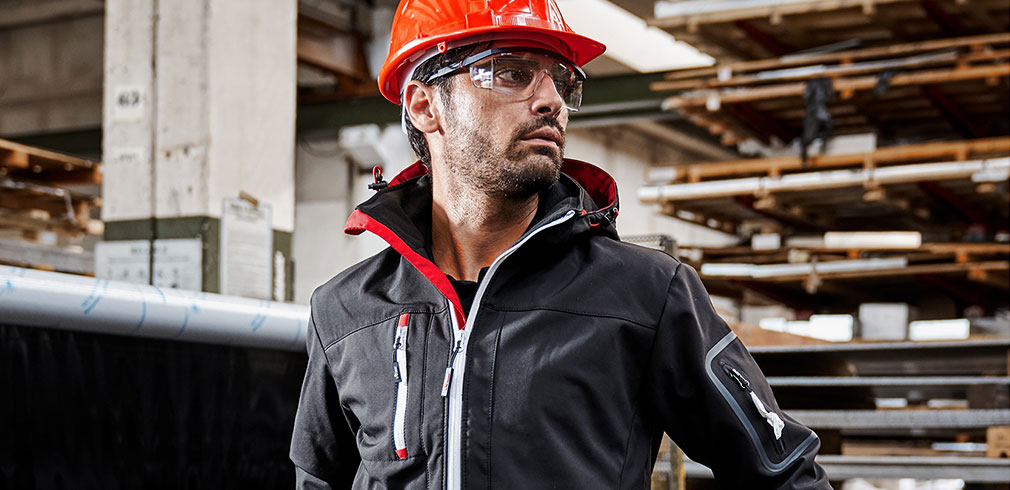 If you buy your workwear from U-Power, you probably know that we are a benchmark in everything related to professional shoes and safety clothing for many professionals. If you are not yet out client, we hope to convince you to turn to us. This article also tries to clarify the European regulations for 3rd category PPE, such as work gloves, safety shoes, protective clothing and high visibility clothing.
Let's see the different PPE point by point.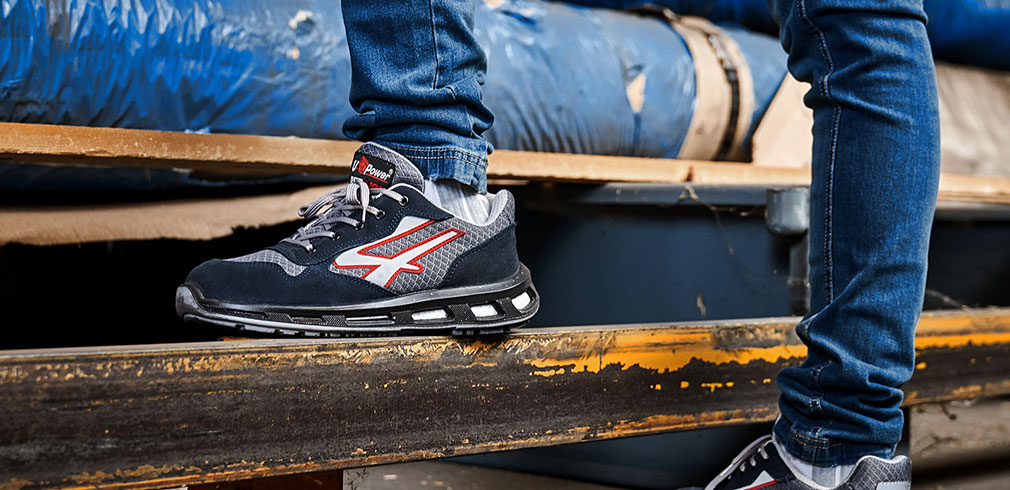 EN ISO 20344:2011 and EN ISO 20345:2011 define the codes by which the safety shoes are identified as "safety footwear" according to the level of protection they provide: SB, S1, S2, S3, S4 e S5. Every shoe marked like this has a reinforced toecap and are anti-grip; while only starting from the S1 and up, they are also antistatic work shoes with a hydrocarbon-resistant sole.
The most performing safety shoes have more characteristics: the S2 and S3 models are waterproof, while the S3 and S5 also have a foil that protects against the perforation of the shoe's sole.
A third regulation, the EN ISO 20346:2011, defines another class of safety shoes, the protective footwear", identified with the PB, P1, P2, P3, P4 and P5 acronyms. These have, basically, the same abovementioned characteristics, but with a reinforced toe for light shocks.
Finally, EN ISO 20347:2012 defines the shoes without a reinforced toe, called "professional footwear" and identified whit the O1, O2 and O3 acronyms. But, in general, you'd better look at the marking of each model to see which characteristics the producer added to the basic one.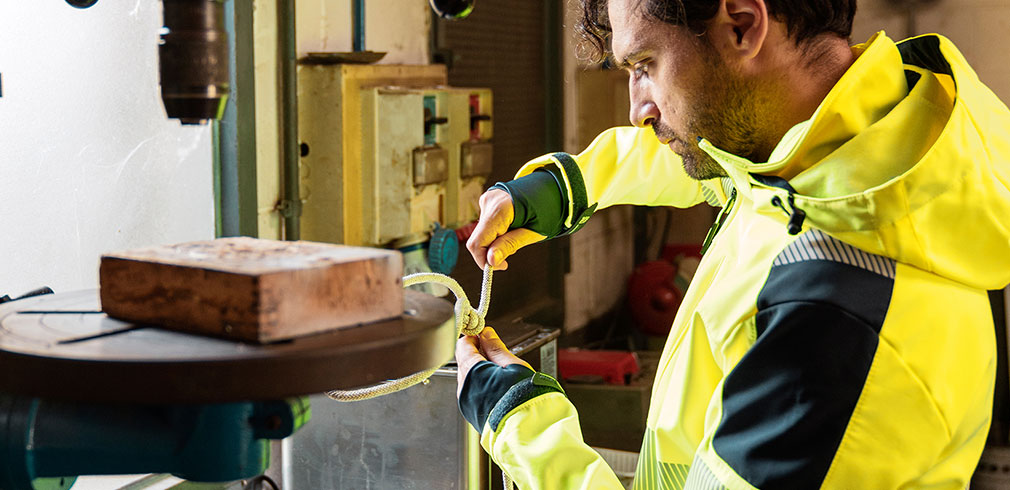 It is working outside, especially when visibility is poor, maybe a hazardous activity, so there are high visibility work clothes that give safety in these situations, especially when working in areas with moving machinery and vehicles.
For example, at U-Power, we propose the Hi-Light workwear line that follows the European legislation on the subject, the UNI EN ISO 20471:2017, which incorporates the previous BS EN ISO 20471:2013/A1:2016.
The legislation shows three professional clothing classes of that identify high visibility clothes, from 3 (most visible) to 1 (minimum visibility to be guaranteed). There are two elements that, according to the norm, must ensure high visibility: reflective bands and yellow or fluorescent orange fabric that instead guarantees visibility in sunlight.
U-Power high visibility work clothes of the Hi-Light line belong to the 2nd class. According to the European legislation, wearing two garments (e.g. jacket and trousers), you'll get the maximum result as if you were wearing only one class 3 garment.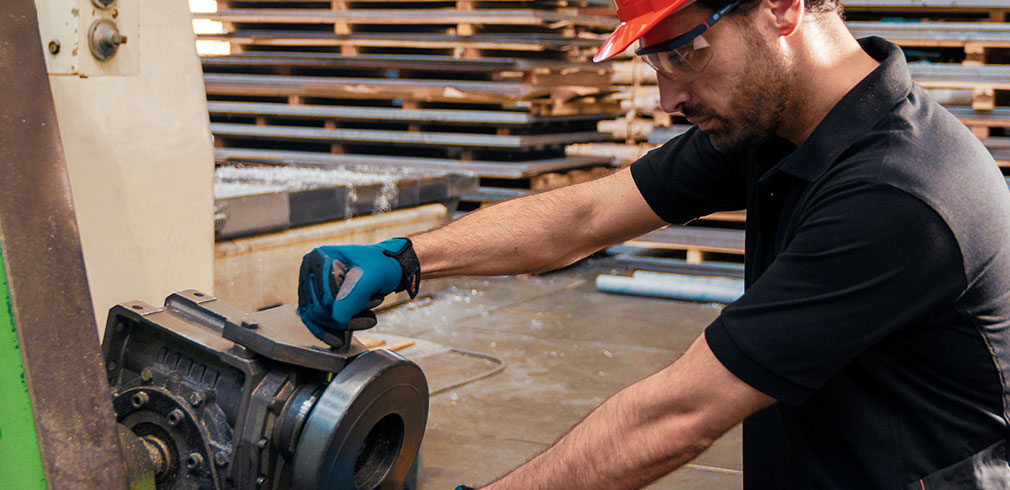 For workwear in general, besides high visibility clothing, the UNI EN ISO 13688:2013 norm shows the general requirements that protective clothing must have. Moreover, it must always grant minimum standards. This norm provides other specific characteristic if reported on the information note that must always keep as long as one of these PPE is used. Special rules identify additional performance, and its level is written on the marking.
For example, the UNI EN 343/2008 norm regulates rain protection by identifying three performance classes for waterproof work clothes. Protection against cold environments is the subject of the UNI EN 14058:2004 norm.
Also, work gloves, as you know, are essential as means of protection, and several European regulations deal with them: the EN 420 provides the general criteria of safety, the EN 511 concerns the protection from the cold, while EN 388 examines mechanical risks.
Some of you might be wondering: which are the work clothes suitable for my profession? It depends, of course, on the type of risk you are subjected to while working, but we can tell you, with certainty, that you will find qualified advice and the best 3rd class PPE by addressing U-Power.

Dear reader, we hope you enjoyed the article.
If you want to deepen the subject and want more information, do not hesitate to contact us using the form below. Our technical staff will be happy to answer to your questions as soon as possible.
You ask, U-POWER, answer!