FREQUENTLY ASKED QUESTIONS ABOUT U-POWER WORK-WEAR AND SHOES
THE QUESTIONS FROM THOSE WHO USE WORK SHOES AND TECHNICAL CLOTHING
You ask, U-Power answers!
We often receive questions regarding safety shoes and work-wear. For this reason, we have decided to create a feature which, periodically, can collect these interesting questions, so as to provide an exhaustive answer and help all workers who choose our products with useful information and content.
The first of these articles was published in March and was mostly dedicated to professional technical clothing. In this article we will try to give an answer mostly to your questions about work footwear.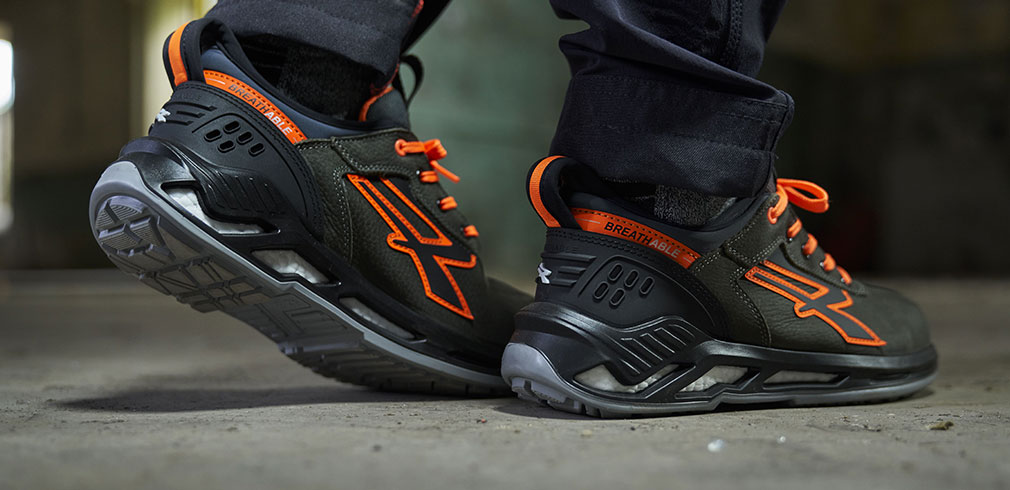 During the summer season working with safety shoes on your feet and technical work-wear does not always go well with the humidity and heat, typical of the summer months.
However, safety needs do not allow you to let your guard down and must always come first. Fortunately, research and technology come to our aid, providing us with fresh and light fabrics that allow us to work in absolute comfort and safety.
We discover together how to improve comfort at work during the summer season.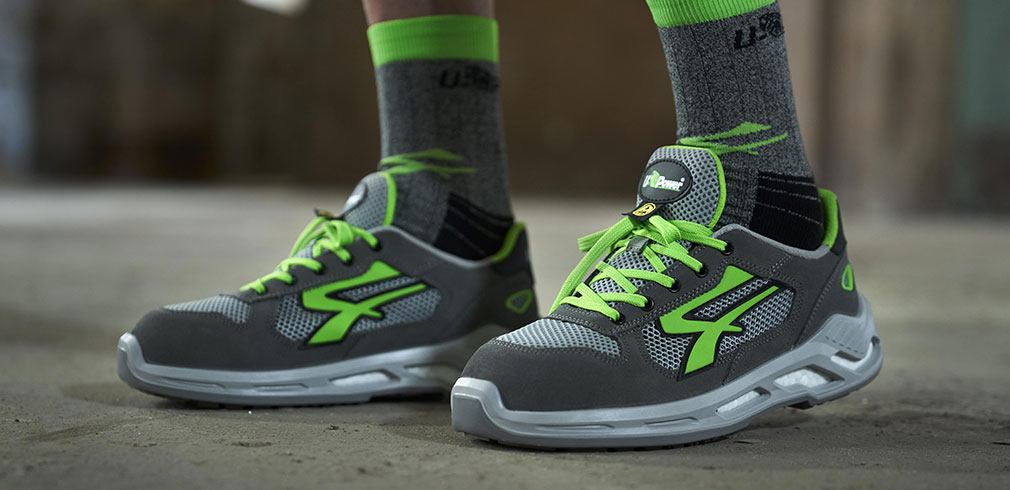 Often the summer heat can cause unpleasant issues related to the use of safety footwear that is not suitable for the season or that does not use specific advanced technologies. Hence the inevitable question:
"but which are the best summer shoes?"
A good summer work shoe must have a breathable, light and fresh upper which allows the foot to breathe and guarantees a good internal microclimate. The presence of a lining capable of guaranteeing air circulation greatly improves the health of the foot. Finally, the inner sole can also help to improve comfort and protect the foot, especially if there is an antibacterial system that prevents the formation and growth of fungi.
For the summer season, U-power proposes three ideal models for working safely even under the hot sun:
ULTRA – SAFETY SHOES S1P SRC ESD, RED LION LINE
If you are looking for breathable shoes the ULTRA is surely the model for you! The innovative upper in large mesh with soft suede inserts guarantees the flow of air providing an incredible feeling of wellbeing and lightness whilst the Wingtex air tunnel lining and the WOW anatomic insole in self-modelling material ensure foot health and prolonged comfort.
In addition, ULTRA, thanks to the insert with Infinergy® is able to return over 55% of energy with each step!
SPECTER – SAFETY SHOES S1P SRC ESD FROM RED 360 LINE
One of the coolest materials for safety footwear is surely Airnet® an innovative, three-dimensional fabric made up of a dense mesh with micro air chambers capable of dispersing excess heat and allowing maximum air circulation.
Hence the reason why SPECTER safety shoes ensure great breathability, lightness and wellbeing.
Also in this case there is an insert with Infinergy® with a superior energy return, the Wingtex lining and the WOW self-modelling insole.
SNIPER – WORK SHOES S1P SRC ESD FROM THE RED 360 LINE
This innovative model is a concentration of technology which combines the energy recovery provided by the midsole with Infinergy® system with the multi-directional tread and the exclusive heel clip, waterproof and breathable, capable of increasing grip and significantly improving stability. In addition, this work shoe with a cool and breathable nylon and suede upper is fitted with a wrap around Lycra® fibre fabric collar and two comfortable eyelets to facilitate the fit.
To sum up wearing your safety shoes could not be easier or more pleasant!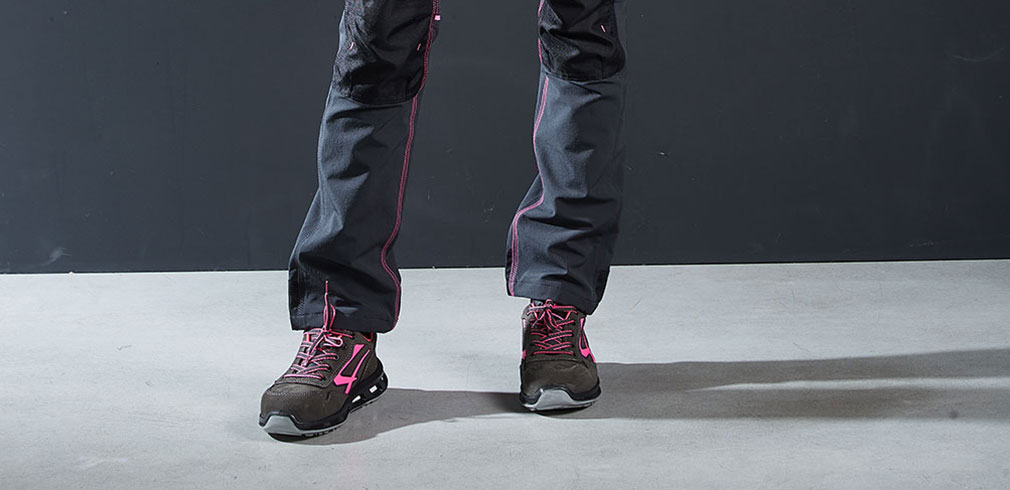 Today, women are present in all sectors of work, on construction sites as in logistics or in industries - even heavy ones! - and, like their male colleagues they need shoes and work wear to protect themselves and work in safety.
But this certainly doesn't mean giving up style and femininity!
Our Lei&Lei Line contains a selection of work shoes designed for a female audience, among which you can choose the technology that best suits your work needs: Infinergy® for active jobs, Red Carpet technology for static work, new technology WOW2 in the insole for those who work long hours on their feet etc.
In short, you can work safely without giving up femininity, even when you have to use Personal Protective Equipment!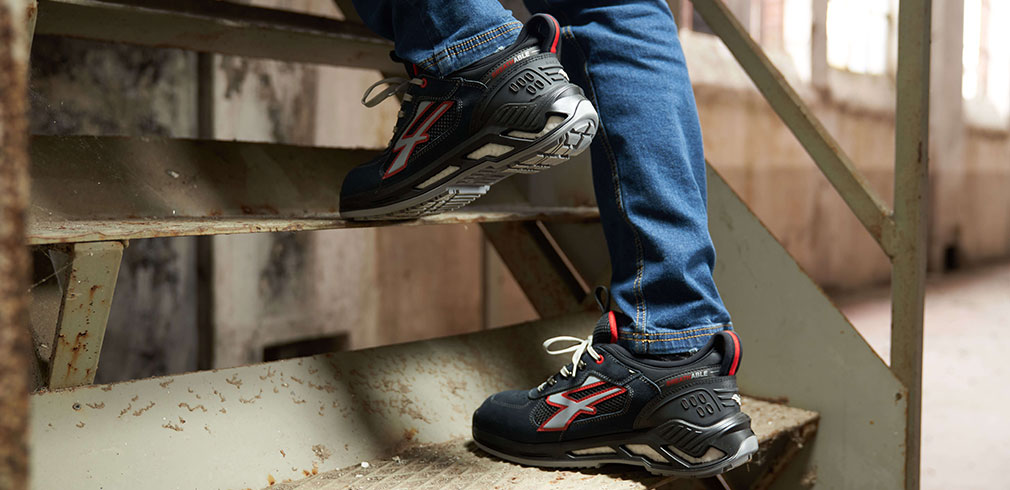 The characteristics required by the different safety classes is a question that comes up time and time again and for this reason we have dealt with this topic in detail in a previous article.
Let's start by differentiating protective footwear from safety footwear.
The first are basic work shoes that are distinguished from everyday shoes by the addition of a reinforced steel toe cap to protect the toes from falling heavy objects and an oil-resistant sole.
Safety footwear is a higher category than protective footwear and S1 and S1P work shoes fall into this category.
Specifically, the S1P work shoes provide, in addition to the protective toecap, an anti-slip, oil-resistant and anti-perforation sole with the heel unit structured to absorb small shocks and protect against impact.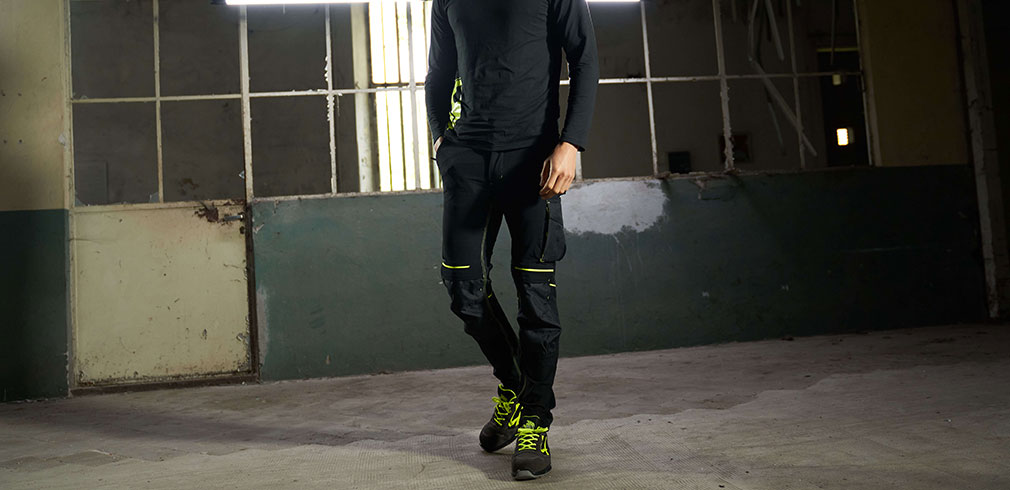 A much debated topic during the summer months on construction sites is the type of clothing to use when it is very hot and you suffer from the effects of humidity and sun rays.
U-Power recommends always choosing highly breathable and high-technology fabrics, in order to guarantee a good microclimate on the skin such as the GLITTER T-Shirt, with sweatband and lightweight fabric; maybe together with the WORLD trousers in U-4 Way stretch fabric able to move in 4 different directions at the same time, very comfortable, breathable and quick drying.
And if your work tasks allow it and your employer has nothing against it you can also try MERCURY Bermuda shorts, the short version of WORLD trousers.

U-Power, always by the side of workers.

Dear reader, we hope you enjoyed the article.
If you want to deepen the subject and want more information, do not hesitate to contact us using the form below. Our technical staff will be happy to answer to your questions as soon as possible.
You ask, U-POWER, answer!