YOU ASK, U-POWER ANSWERS! QUESTIONS ABOUT PROFESSIONAL CLOTHING
THE REQUESTS BY THOSE OF YOU WHO WEAR PROFESSIONAL CLOTHING
The questions about workwear
Those of you who are required to wear safety shoes or professional clothing always have questions to ask the companies who sell them, and quite rightly so! It is very important to know what you are wearing for so many hours of work, especially when your safety also depends on these clothes and shoes.
Which is why U-Power often receives questions from artisans and workers who are trying to choose work shoes or professional workwear, so they can be sure of the specific features, quality and many practical issues, from washing to repair.
U-Power gives practical advice and helps workers to choose the best products for safety and comfort in the workplace, so we have decided to answer some of the many questions most frequently asked by our customers.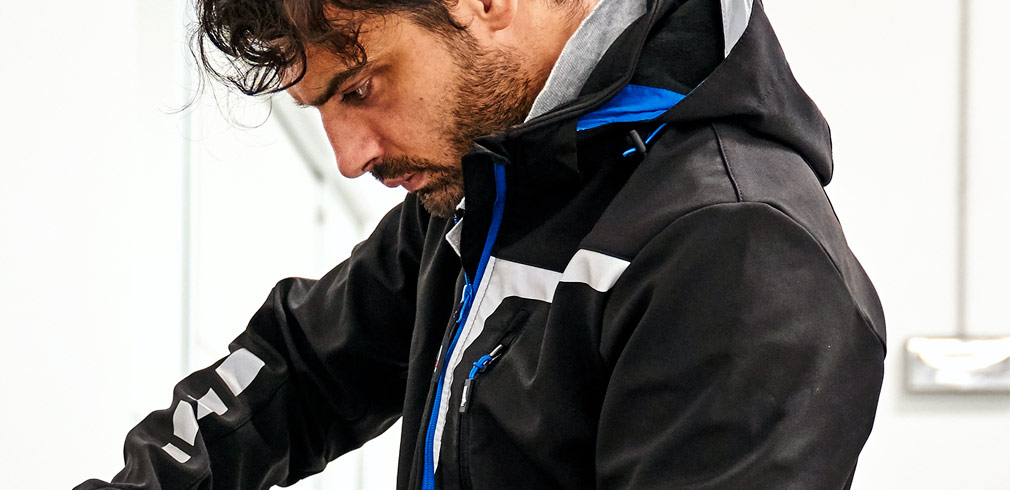 We get asked a lot of questions by the professionals who buy our workwear and safety shoes and they are mainly about how to choose the best products and take care of them. Our customers, in fact, are well aware of the importance of having professional clothing and footwear in tip-top condition for health and safety in the workplace.
This article gives the answers to the most frequently asked questions!
One of the first things workers ask us is where they can buy U-Power products: that's an easy one to answer! Just search on our website for the reseller nearest you, among the many stores throughout Italy.
Another frequently asked question is which fabric is best for cold weather, a problem that obviously affects professionals who work outdoors.
Our catalogue features a wide choice of workwear suitable for the cold and the best fabrics for this type of situation are Soft Shell, with its 3 protective layers and Thermolite lining® which is soft and warm. All the information on materials for professional clothing and protection from the rain can be found in the Clothing Technology section on our website.
With the arrival of warmer weather, those of you working in situations where high visibility garments are required, often ask us if it's better to wear a hi-vis vest or a hi-vis fleece. In actual fact, there is no difference from a safety point of view which is ensured by wearing two garments in our Hi Light range. So, you could combine hi-vis trousers with either a vest or a fleece, depending on your own personal comfort and the type of work you do.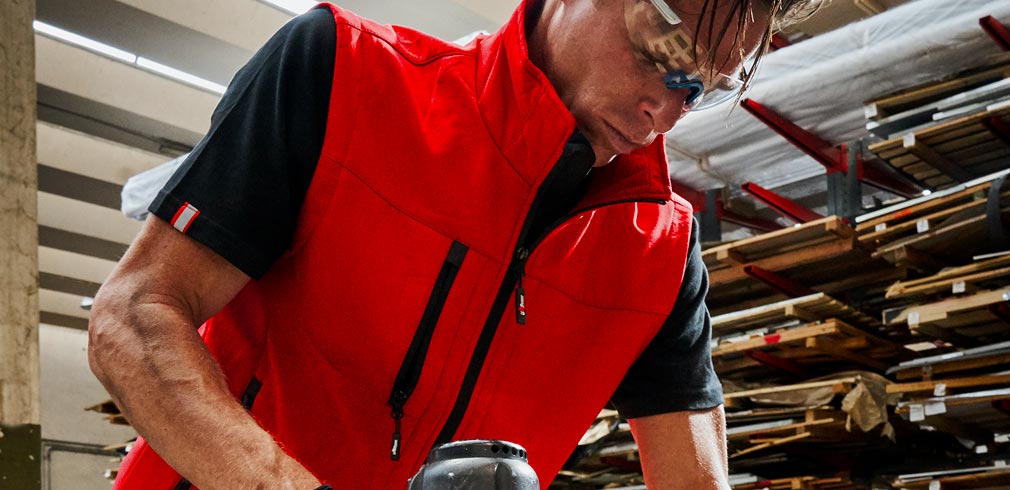 Safety shoes are important for guaranteeing the safety and protection of your feet and preventing falls, but if they are uncomfortable, they will make our working day a lot worse. Work shoes are so important for the quality of our day that we are often asked when safety shoes should be replaced.
Generally speaking, they should be replaced every six months and even earlier if they have been damaged in any way).
Another question that we are frequently asked is: can safety shoes be washed? Work shoes undoubtedly need looking after but, unless it says so on the labels, safety shoes cannot be machine washed.
It is very important, however, to brush them, clean them with a damp cloth, leave them to air and take out the insoles, away from sources of heat, such as radiators or stoves and sunlight.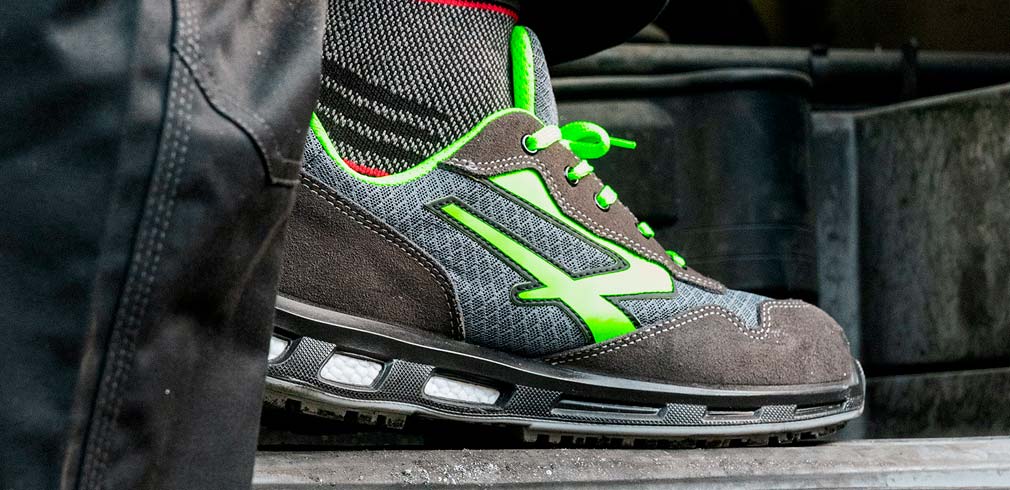 Professional work clothes undoubtedly require special care to keep them in good condition. Starting, for example, with washing.
We often get asked how to wash workwear and a distinction needs to be made between: on the one hand, workers who come into contact with toxic substances (harmful powders, aggressive chemical substances, dangerous biological agents) and, on the other, those who don't. In the first instance, the workwear must be washed by the employer using an industrial wash with special detergents and following specific procedures.
In the second instance, however, professional workwear can be washed at home following the instructions on the label. An extra tip? It is usually a good idea to pre-treat stains and wash the workwear separately to avoid ruining other clothes.
What should you do if your work trousers get ripped on the knees? Well, there's not much you can do other than replace them because patches and repairs can't be made. The next time, however, buy a pair of professional trousers with reinforced knees choosing from the ones featured in the U-Power catalogue.
Lastly, a question about stretch fabric workwear: is it true that it loses its shape as time passes? Stretch fabric is undoubtedly stretched tauter than normal fabric and so, there is a risk that it will loses its shape more quickly, but it all depends on the quality. In U-Power, we can always vouch for the excellent quality of our professional fabrics!
U-Power answers your request for quality in workwear!
Dear reader, we hope you enjoyed the article.
If you want to deepen the subject and want more information, do not hesitate to contact us using the form below. Our technical staff will be happy to answer to your questions as soon as possible.
You ask, U-POWER, answer!