GERARD BUTLER X U-POWER: HERE'S THE NEW MEDIA CAMPAIGN
U-POWER AIMS HIGH WITH THE NEW INTERNATIONAL BRAND AMBASSADOR COMING DIRECTLY FROM HOLLYWOOD
For the new autumn 2022 media campaign, U-Power presents all the latest news with an exceptional brand ambassador: Gerard Butler.
The award-winning actor represents the authentic spirit of the U-Power man for values, professionalism, spontaneity and charism.
The new four-week Media Campaign will start on November 6th with a TV Advert that will be released in different formats (30, 20 seconds) and featured on all of the most influencial media platforms.
The Campaign has the following broadcast:
TV ADVERT
from November 6th to December 4th
itv SPORT, Sky, on demand TV
TV ADVERT
from November 21st to December 3rd
itv World Cup Package
RADIO CAMPAIGN
from November 6th to December 4th
talk SPORT
DISCOVER GERARD'S OUTFIT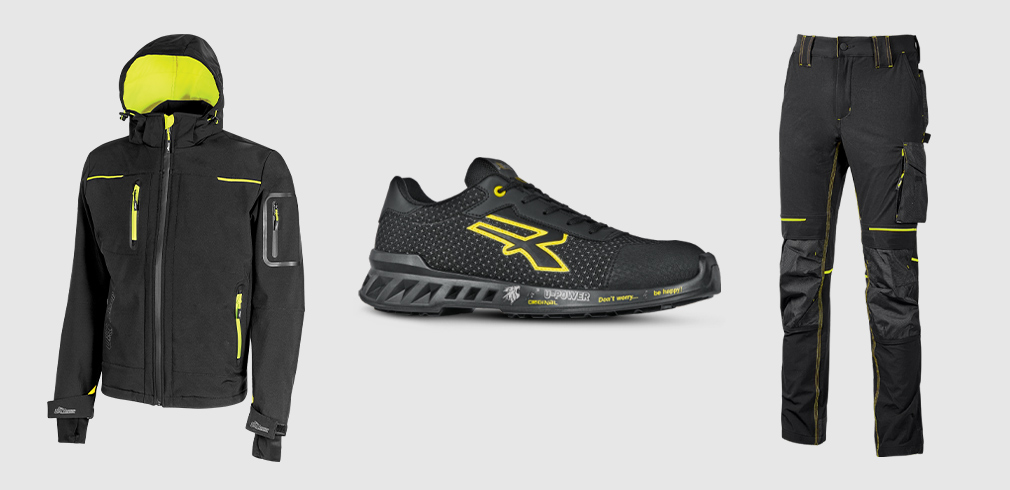 In the advert Gerard is wearing:
✔ Space: The Softshell jacket with U-Tex membrane, water-resistant, breathable and windproof.
✔ Atom: Slim fit and water-repellent work trousers in U-Power 4 way stretch fabric.
THE FACE OF U-POWER
The combination of Gerard Butler and U-Power, sends a strong message to the whole footwear and workwear market, reconfirming the brand's leadership position throughout Europe.
The collaboration between the Scottish actor and U-Power marks the beginning of a new phase of affirmation that combines the values of the brand with the distinctive features of the roles represented in Gerard's career, from King Leonidas of "300" to the more dramatic roles of "P.S .: I Love You" and "Olympus has fallen".
We can't wait to introduce you to the new Campaign; we are sure that the advert will capture you and keep you glued to the screen.
Dear reader, we hope you enjoyed the article.
If you want to deepen the subject and want more information, do not hesitate to contact us using the form below. Our technical staff will be happy to answer to your questions as soon as possible.
You ask, U-POWER, answer!