WHAT BENEFITS OFFERS U-POWER WORKWEAR?
WE TALK ABOUT IT WITH MICHELE MONTAGNA, EXPERT IN KINESIOLOGY, POSTUROLOGIST AND PROFESSOR OF ERGONOMICS, PREVENTION AND TREATMENT OF MUSCULOSKELETAL DISORDERS AT WORK
U-POWER has always committed itself to the research of innovative technologies and new materials to create the best in safety and ergonomic requirements for its workers. Besides the materials and the technologies, design, fit and functionality are essential features, such as the small details that, alone, can make a big difference during the working day. And, for this reason, U-POWER is a reference point in the field of accident prevention.
Find out all the benefits offered by U-POWER workwear!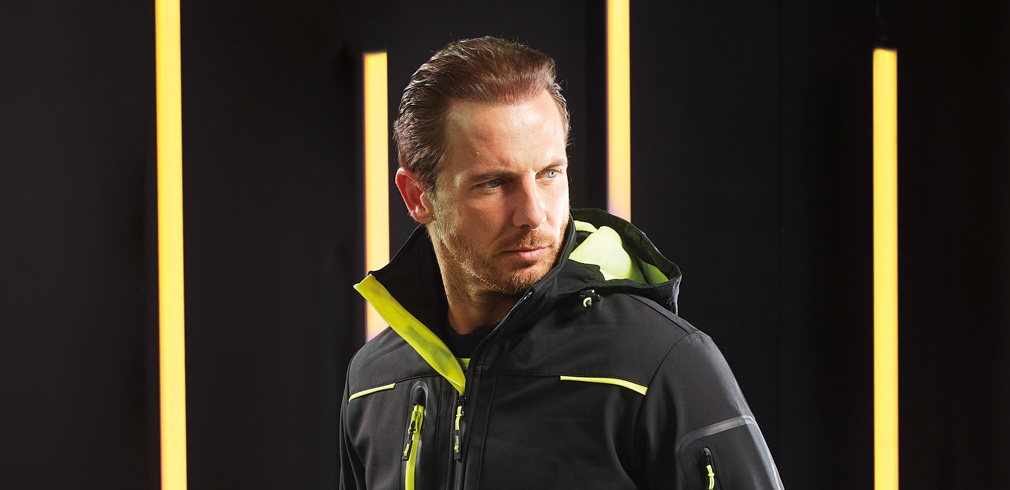 Attention towards the workers' needs is visible by the additional tests (and not required by the policy) shoes.
The collaboration with Doctor Michele Montagna meets the need for health prevention in the working field; because workers' well-being also passes through the choice of the safety shoes he wears.
New Future line: Let's find out with Michele Montagna the benefits WORLD work trousers, SPACE work jacket and UNIVERSE waistcoat offer!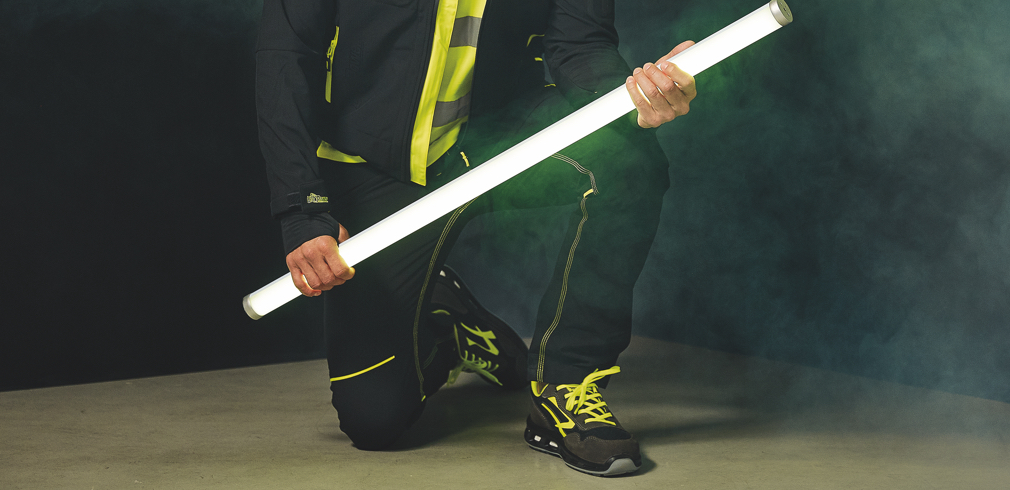 What does "meet the needs of ergonomics" mean?
Perhaps not everyone knows that professional clothing is subject to strict criteria of selection and cognitive control (understood as a mental workload high in information) to guarantee workers psychological factors that facilitate the relationship between their anthropometry and their perception of the working environment, including the physical parameters what characterise them (temperature, humidity, ventilation, etc.)
Ergonomics is the multidisciplinary science that studies functions and interactions between man, equipment and the environment. Therefore, "meeting the needs of ergonomics" means providing a comfort solution to the worker to protect his well-being, health and safety.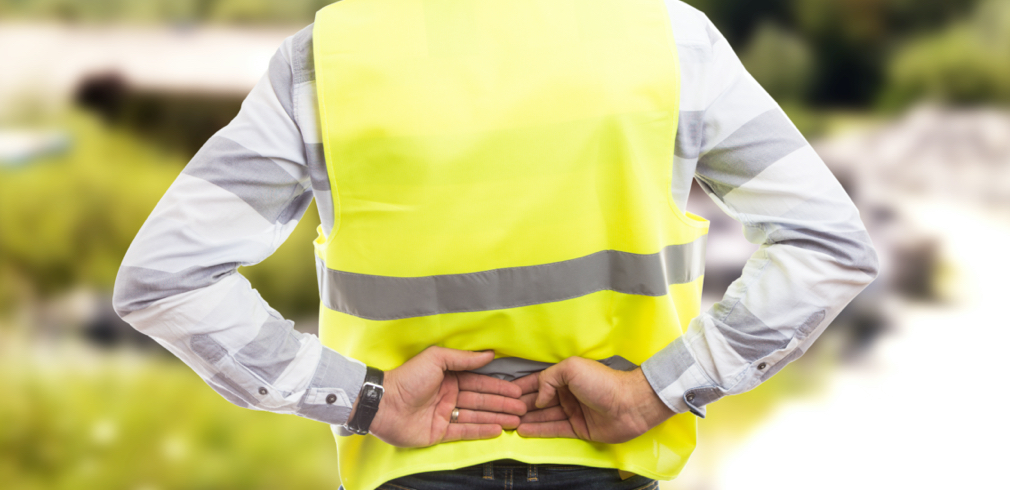 With this in mind, U-POWER has decided to put its workwear range to additional tests conducted by Dr Michele Montagna.

U-POWER:

"Michele Montagna: Doctor of Sport Sciences; Kinesiologist recognised by the National Union of Kinesiologists; Master in Posturology; Consultant and Professor of Occupational Ergonomics, Prevention and Treatment of Musculoskeletal Disorders at Work and Trainer Certificate of Health and Safety at Work.
An excellent profile!
What are the reasons to carry out ergonomic tests on workwear?"
MICHELE:

"Safety relies not only on the requirements for the performance of professional tasks but also, and above all, on its well-being and on the psychological factors that can favour the relationship between one's body and the perception of the external environment used to carry out the work. It includes climatic factors, the feeling of cold and heat, humidity, wind, etc.
Therefore, I would say that carrying out tests to establish the degree of comfort and response to these needs is undoubtedly an index of seriousness and quality. And I should say that tests carried out on the work trousers, waistcoat and jacket of the FUTURE Line have pleasantly impressed me."
U-POWER:

"Let's talk about WORLD trousers: conceived as work trouser for man and now designed for woman workwear requests: which benefits does it offer, what distinguishes it from other models?"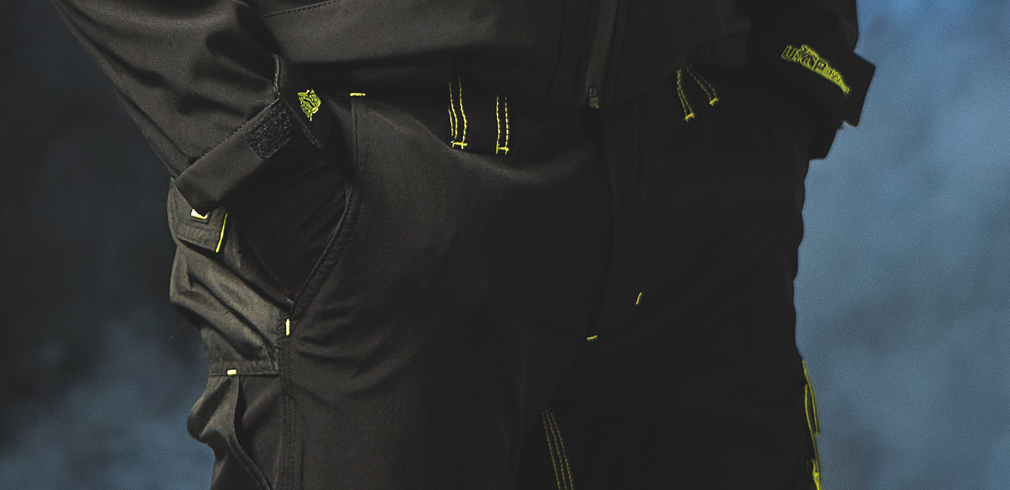 MICHELE:

"These trousers use U-4 Way stretch technology, a technology designed for hypomobility, i.e. promoting freedom of movement in the surrounding space, minimizing the discomfort caused by rigid and inelastic fabrics.
The fabric's design gives freshness. The wearability and adaptability beyond expectations to be work trousers. They are both breathable and abrasion-resistant.
The semi-elastic fabric guarantees full compliance with your daily work tasks, even when conditions are severe, such as handling heavy loads or holding uncomfortable positions for a long time.
U-4 goes along with every movement, without any obstacles!
Keep in mind that kneeling, climbing, bending, etc., are movements that overload, day after day, the body with tensions that manifest themselves with myofascial contractures.
Relying on U-4 technology means being able to rely on physical and psychological functionalities that inevitably promote concentration and work productivity or, if nothing else, doesn't compromise it."
U-POWER:

"What are the benefits of this technical workwear item from a health protection point of view?"
MICHELE:

"I can state that the use of U-4 Way Stretch improves muscle efficiency and resistance to physical effort with a consequent reduction of risk factors related to injuries in the short term and, at the same time, an improvement in peripheral circulation during work and travel.
Also, the presence of numerous multifunctional pockets allows you to have tools and accessories needed to carry out your work at hand, thus keeping your hands free, which is a guarantee of more safety."
U-POWER:
"What can you tell me about the SPACE work jacket, one of the tops of the range items of the U-POWER workwear production?"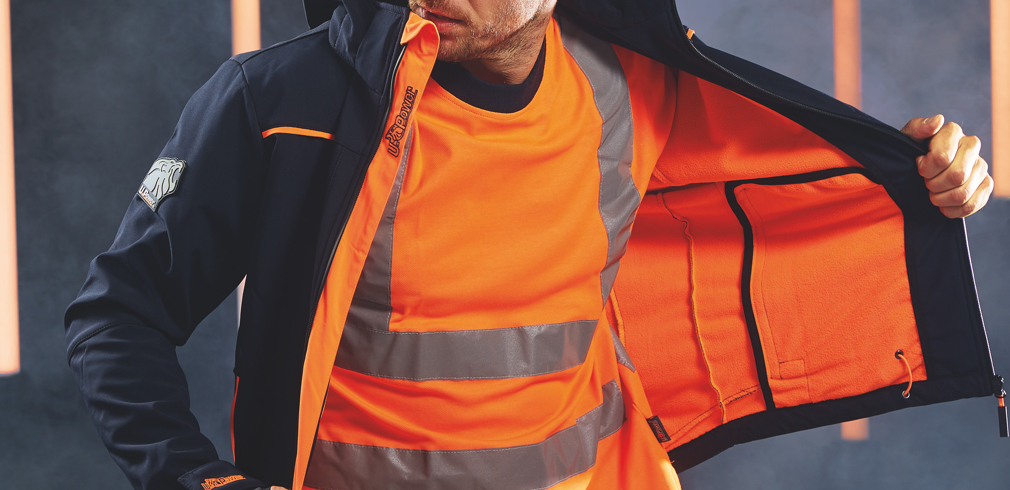 MICHELE:
"This jacket's design is for winter periods and cold temperatures, when you need winter workwear, protection from external agents such as humidity, cold, wind and rain, while always ensuring excellent breathability.
The SPACE jacket takes care of everything because it guarantees an ideal microclimate thanks to the Softshell fabric that creates a pleasant insulating air chamber between itself and the outside. Also, it has functional pockets to store tools and accessories to carry with you at all times, freeing your hands which, as I said before, is a guarantee for your safety.
The particular U-Tex fabric contributes to SPACE's peculiarity: a semi-elastic membrane that allows shoulders and arms to enjoy the whole movement of the joints, because it accompanies activities without hindering them, ensuring high ergonomic training.
Let me give you an example: if a worker is hindered in his movements at a time when he cannot afford to undress by taking off his jacket, he will be forced to perform a series of analgesic reflexes and hold incorrect postures that can cause contractures, pain, inflammation and dysfunction of various kinds, as well as causing discomfort, stress and frustration at work.
Therefore, it is clear that having suitable work clothes reduces the risk factors that are often not even taken into account. They are considered marginal and instead have physical and cognitive implications that can have significant influence, for better or worse."
U-POWER:
"That's true, Michele, often these factors are not taken into account, but they are essential."

MICHELE:
"We must never forget that poor fabrics and wearability at work can lead to poor postures without fully aware of them. These postures then become automated and lead to a series of symptoms with no apparent cause, such as shoulder and cervical stress.
SPACE supports your workforce's functional effectiveness by reducing fatigue and a sense of tiredness in favour of endurance and concentration.
By reducing injury risk factors in unpredictable times, the quality of general circulation and the supply of oxygen and nutrients to muscles, joints, tissues and organs, will benefit and improve your quality of life."
TECHNICAL WORKWEAR: UNIVERSE WAISTCOAT

U-POWER:

"And work waistcoat UNIVERSE? When is a waistcoat preferable to a jacket?"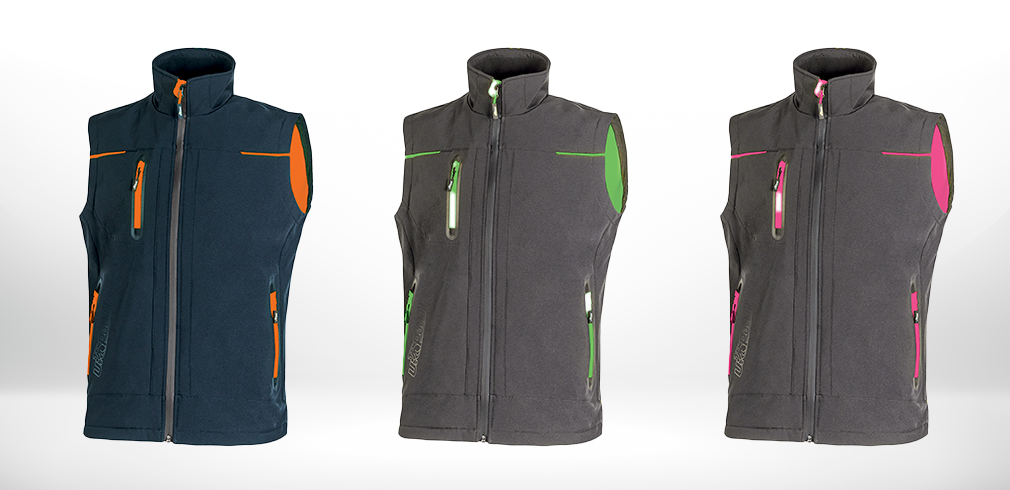 MICHELE:
"In the workwear production, the waistcoat is perfect for the mid-seasons - spring and autumn - when the temperatures are refreshing but not enough to require a jacket's help. Or in work situations where it is necessary to compromise between thermoregulation, protection and mobility of the arms.
UNIVERSE waistcoat has the same characteristics and technical properties as the SPACE work Jacket with the only difference being the absence of sleeves."
U-POWER:
"So, Michele, what's your assessment of the FUTURE line?"
MICHELE:
"To sum up, in the light of the tests carried out on WORLD trousers, SPACE jacket and UNIVERSE waistcoat, I can argue that U-POWER clothing items offer, in terms of overall ergonomics, a remarkable level of wearability and comfort. They are comparable to the high-level technical-sports sector's fabrics to improve physical performance with an eye to detail that can make the working day effortless, more comfortable and safer."
U-POWER, always a step forward towards better Health, Safety, Well-being of the worker.

Freedom of movement, with U-POWER!

Watch the video to learn more.
Dear reader, we hope you enjoyed the article.
If you want to deepen the subject and want more information, do not hesitate to contact us using the form below. Our technical staff will be happy to answer to your questions as soon as possible.
You ask, U-POWER, answer!