RED INDUSTRY GREEN U-POWER: THE FIRST WORK SHOES CARBON NEUTRAL
THE FIRST LINE OF ECO-FRIENDLY CARBON NEUTRALWORK CERTIFIED SHOES WITH RECYCLED AND RENEWABLE MATERIALS IS BORN
The new line of shoes certified Carbon Neutral U-Power is born.
A new concept of shoes made with recycled materials and from specific renewable sources, ensuring a high level of comfort and safety for the worker, with a quality that the U-Power brand has consistently recognized.
This new line results from a constant search for alternative solutions and eco-sustainable products capable of offering a quality product that respects the environment.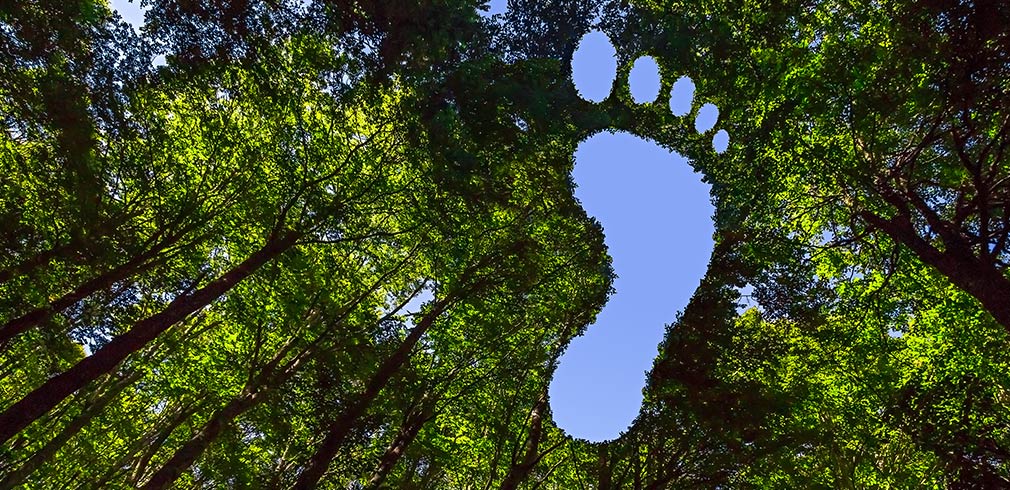 But what is the very news of Red Industry Green?
The real news is that Red Industry Green is the first line of safety shoes Carbon Neutral certified, or whose CO2 emissions have been fully compensated.
An exceptional result – the first in the world in the field of work shoes! – obtained through the adaption of a production process attentive to the themes of eco-sustainability, which puts U-Power at the forefront in the development of more increasingly green solutions.
Let's see the advantages of the line together.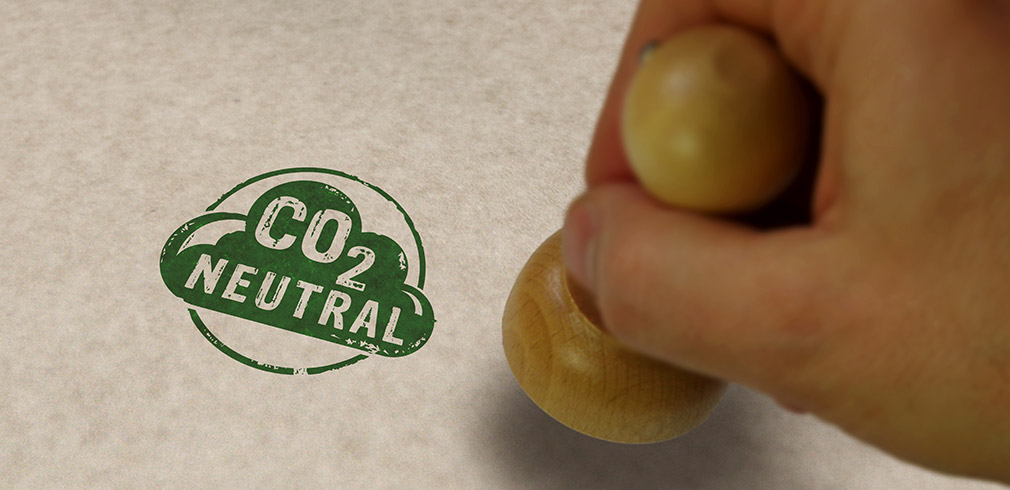 Red Industry Green work shoes are certified Carbon Neutral. But what does Carbon-Neutral mean?
It means that the products of the Red Industry Green line have reached zero net CO2 emissions thanks to the use of materials with reduced environmental impact and compensation for residual emissions with the purchase of carbon credits certified according to schemes and methodologies recognized by the United Nations.
In essence, it means that the entire production process is monitored and optimized to measure its climate impact, reducing CO2 emissions as much as possible and offsetting those which cannot be avoided by specific projects contributing to the fight against climate change.
A responsible and cross-cutting approach to sustainable development objectives, which, if commonly adopted, as energy systems become increasingly low Carbon, will lead healthy ecosystems such as forests to expand until climate neutrality is achieved.
A circular economy for the environment minimizes waste, reuses, and recovers materials, reduces CO2 emissions, and compensates for them.
Adopting this production criterion has led U-Power to offer on the market safety shoes - the new line Red Industry Green - able to provide maximum protection and comfort with great respect for the environment.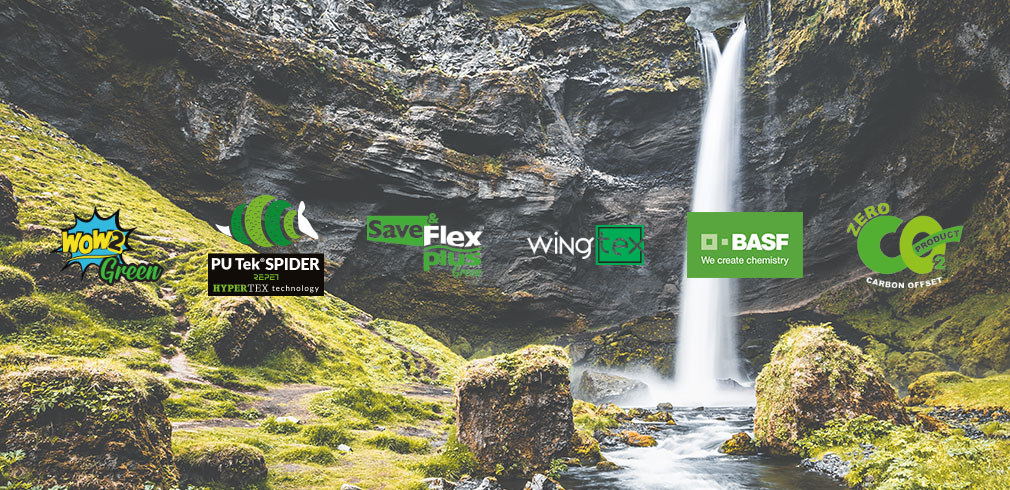 The Red Industry Green line use materials originating from renewable sources and components with a high percentage of recycled material.
But which are the materials and the components of which we are talking about?
✔ Biomass Balance PU sole - BASF's 100% PU tread from renewable sources (use of BASF's Redcert2 certified products containing 100% fossil replacement with renewable raw materials in its production chain)
✔ WOW2 Green PU Biomass Balance Insole - Anatomical and antibacterial PU insole made from 100% BASF from renewable sources (use of BASF's Redcert2 certified products containing 100% fossil replacement with renewable raw materials in its production chain);
✔ Upper - Made of soft microfiber, microfiber effect suede or Putek Spider Repeat, with components with a high percentage of recycled material (40% for microfiber, 50% for microfiber effect suede, 68% for the Putek Spider Repeat)
✔ Strings - with 100% recycled polyester from post-consumer plastic bottles obtained according to the criteria of plastic recovery for responsible and sustainable development in the textile sector to reduce the consumption of resources (raw materials, water, and energy)
✔ WingTex Green lining - with 66% recycled polyester obtained from the recovery of plastics. The GRS certification guarantees the activities and manufacturing processes through which the recycled material is used to produce products for the consumer.
✔ Save & Flex Plus Green anti-drilling system - totally "Metal-Free" and with 59% recycled material (model of production and sustainable consumption that reduces the consumption of non-renewable resources such as virgin raw materials, energy, and water).
But how do RED INDUSTRY GREEN shoes react? What level of quality and safety guarantee?
Choosing safety shoes RED INDUSTRY GREEN does not mean giving up safety and quality: the worker's safety as always comes first!
All the features of protection and durability are guaranteed by-product tests that ensure quality and a high level of safety.
U-Green is the U-Power initiative that respects the environment to protect the worker with safety at work.
Read more and read the article on the U-Green initiative to learn more!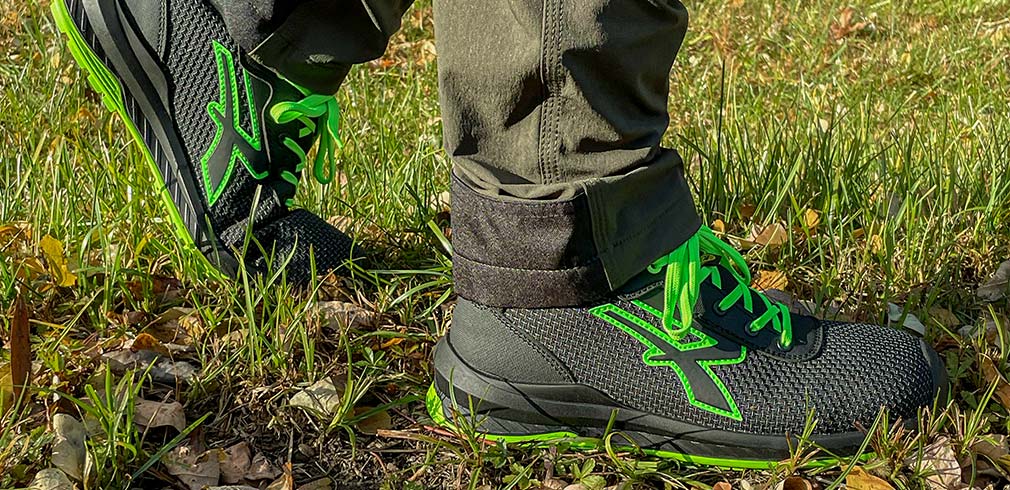 The Red Industry Green line consists of models of winter work shoes and four seasons eco-friendly, in protection class S1P SRC ESD or S3 CI SRC ESD suitable for both male and female audiences.
Each model results from advanced research on the latest eco-green technologies for the safety and safety footwear sector, and ISLAND is the perfect model for winter.
ISLAND UK is the Carbon-Neutral shoe in S3 CI SRC ESD protection class with upper in Putek Spider Repeat. This material, highly abrasion-resistant and extremely light, has been obtained with 68% recycled material and is ultra-resistant and water-repellent. The side inserts and laces (100% recycled polyester) green create a pleasant contrast with the dark upper and, in addition to connecting to the concept of safety shoes green, increase the visibility of the worker.
The foot's health and comfort are assured by the innovative WOW2 Green insole - anatomical and antibacterial -, 100% originating from renewable sources, which welcomes the foot giving it a pleasant feeling of relief and lightness. In addition, the new seamless antistatic technology increases comfort, avoiding friction in contact with the sole, and the anti-fatigue insert relieves body stress resulting from prolonged standing.
Also, the inner lining WingTex Green tunnel air is obtained with 66% recycled material and is highly breathable.
This eco-sustainable footwear has a Save & Flex Plus Green anti-perforation system totally "Metal-free" and with a high percentage of recycled material (59%) that is sewn directly on the upper to ensure 100% protection of the sole.
The Airtoe Composite tip protects the tip of the foot and guarantees safety to the worker. The composite material is extremely light (only 50 g. of weight) and is very flexible; this is a great advantage because, in case of accidental fall of weight on the front of the shoe, the toe protects without deforming or crushing the fingers, as could happen with a traditional steel cap.
Finally, the PU Biomass Balance sole ensures a high grip and is anti-abrasion, antistatic, non-slip and oil and grease resistant.
ISLAND UK is ideal for industrial applications, logistics, automation, and assembly line applications.
Each of us can contribute to the renewal and the fight against climate change. Companies primarily, investing in research and development of new technologies "friendly to the environment" as any person, reducing waste, changing their habits, and choosing eco-friendly products that use recycled materials obtained from renewable sources and Carbon neutral.
Take the first step towards a sustainable choice. Let's save the planet together!
U-Power, Research and Development at the service of the Worker and the Environment.
Dear reader, we hope you enjoyed the article.
If you want to deepen the subject and want more information, do not hesitate to contact us using the form below. Our technical staff will be happy to answer to your questions as soon as possible.
You ask, U-POWER, answer!