TO WORK AT YOU BEST YOU NEED THE RIGHT PROFESSIONAL CLOTHING
STAYING WARM AND DRY WHILE WORKING THANKS TO THE TECHNOLOGY
We ask the workers about the right work clothes
It's always like this: only those who work in the field really understand the problems they have to face in the construction site every day, so we have to ask them what to do to improve their work. U-Power's team has been focused on professional and safety clothing for years, and we learnt this lesson. For this reason, our products, work jackets, professional technical trousers, safety shoes and much more come to life after listening to professionals that will use them concretely.
Today, we propose you Luca's interview, an electrician, who tells us about his job and the problems he has to face every day working outside, in the construction site, and about how U-Power's workwear helps him to stay warm and dry while working.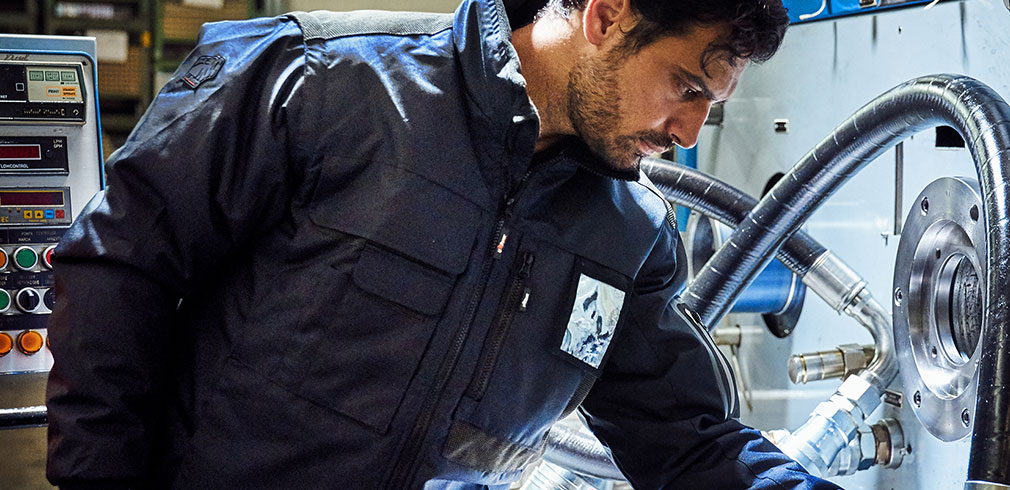 What a nuisance it is to feel cold while working!
When Luca works at the construction site, very wet and cold days may happen. With unsuitable clothes, you risk to suffer from cold or to sweat unnecessarily, perhaps even clumsy in your movements. But today, materials technology allows us to offer Luca and all those who work outside work clothes that will enable them to work comfortably, free to move without suffering from cold or sweating because they are too covered.

Let's see what the electrician Luca tells us.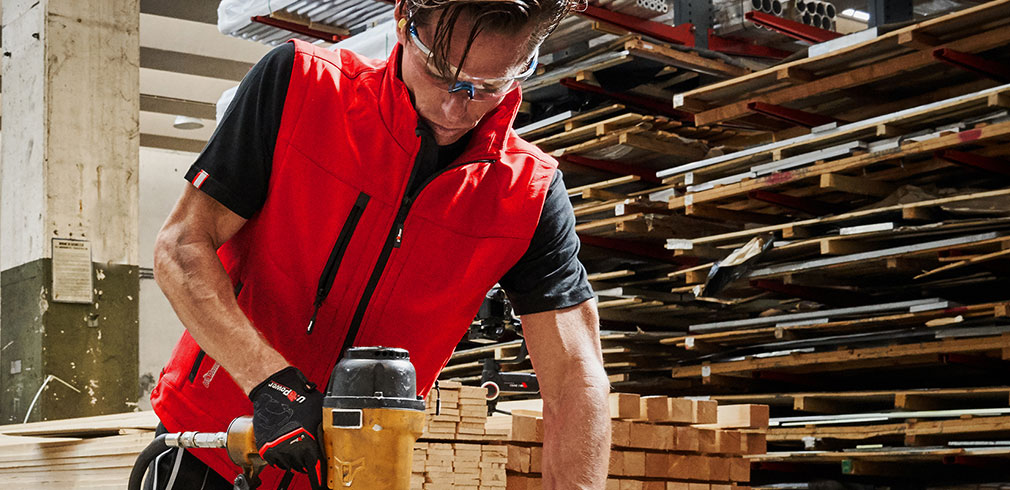 Q.
"Hi Luca, you are an electrician, but what you do in particular?
A.
"Hi, well, I do pretty much everything, but most of all, I work in construction sites for buildings under construction or to industrial cable warehouses."
Q.
"I guess it's a job that takes a lot of attention to safety."
A.
"Yes, definitely, you need to be careful with the safety regulations, both the general ones and the ones for the type of construction site in which you work. That's why I come to you for safety shoes and work clothes: these are the first things that help us to work safely."
Q.
"Do you often work outdoors?"
A.
"Well, yes, actually almost always, because even when you are planting a new shed or house under construction, if it's winter, it's almost like being outside. If it rains, you may not get wet, but you'll definitely feel the cold and damp."
Q.
"Someone who doesn't know your job might say that it's enough to cover yourself up well, right?"
A.
"Yes, of course, but then you have to think that you go up and down the ladder a hundred times, perhaps you have to work in uncomfortable positions for hours, and if you have clothes that wrap you, you can't move as you should. And then it always happens that, without the right work clothes, you either cover yourself and sweat while you work or you suffer from cold: in any case, a cold is assured!"
Q.
"So, do you need particular professional clothing to do your job?"
A.
"Of course, at least if you want to work well, stay healthy and not get to the evening more tired than necessary. On the construction site, you need the right work clothes, and I always got on well with U-Power ones".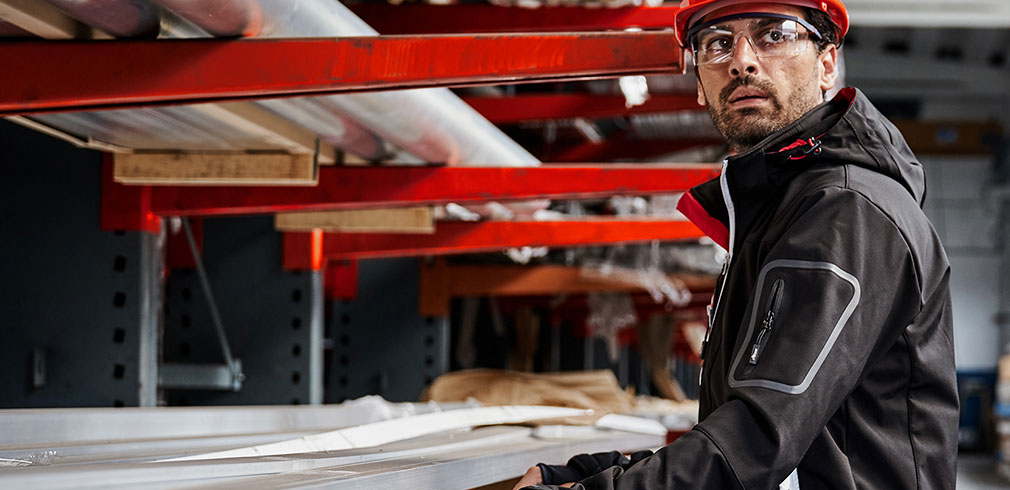 Q.
"Which work clothes, in particular, do you think are important in your work as an electrician?"
A.
"Look, all of them are important to me, from socks to the cap passing through the t-shirt and a good fleece, but definitely, to work well in the construction sites outside jackets and trousers are fundamental."
Q.
"Why do you think a work jacket and a professional trouser are so important?"
A.
"They are the first layer that protects you when you are outside and also the place where electricians put tools and components using the pockets that must be large and comfortable. And then if you have a good professional jacket that keeps you warm and leaves you free to move well, you don't need to cover yourself up in many layers and weigh you down".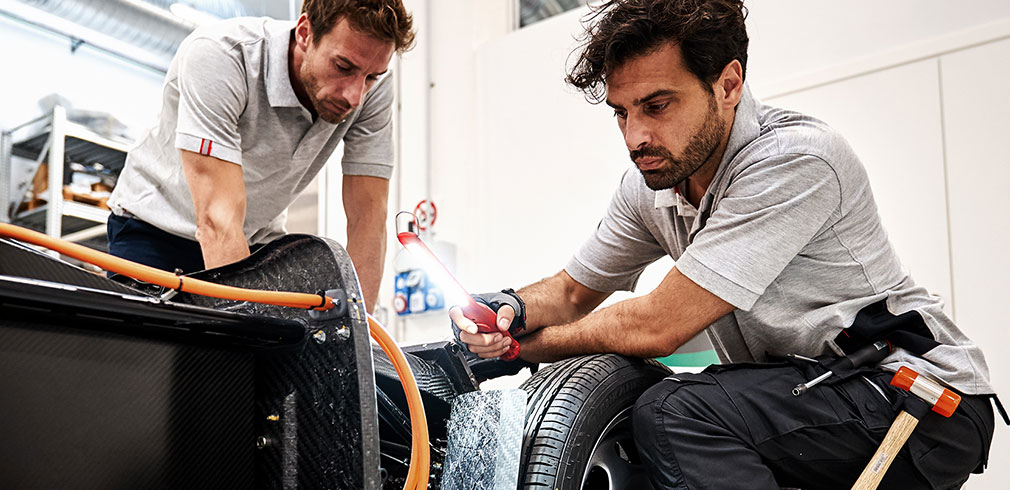 Q.
"You told us that choosing the right work jacket is very important for those who, like you, often work in the construction site. Which model did you choose?"
A.
"I bought the U-Power Space model jacket, and I'm finding myself very good, especially when it's cold and windy."
Q.
"What features do you like the most in the Space work jacket?"
A.
"First of all, it's soft and comfortable. I've been explained that the fabric is particular in the store, it's called Softshell, and it has a U-Tex membrane inside, and it's actually windproof, breathable and completely waterproof. The best thing is that it's a fabric that allows you all the movements you need in my job without bothering you!
Q.
"Before you told us about the pockets, how do you feel from that point of view?
A.
"My SPACE jacket has many useful particulars, and you can see that who made it knew very well our job. For example, the pockets: they are many and comfortable, and I find the mobile phone pocket on the chest really practical, and it helps me hear when they call me even in the noise of the construction site. It also has a very comfortable hood, windproof cuffs with a hole for your thumb and many other details that are useful when you work."

U-Power: the right professional clothing for those who work!

Dear reader, we hope you enjoyed the article.
If you want to deepen the subject and want more information, do not hesitate to contact us using the form below. Our technical staff will be happy to answer to your questions as soon as possible.
You ask, U-POWER, answer!