FREQUENTLY ASKED QUESTIONS ABOUT SAFETY WORKWEAR
WORKWEAR: YOU ASK, U-POWER ANSWERS!
There are many questions that our customers ask us every day on social media platforms or through our distributers, both about safety shoes and workwear.
One of the questions that we get asked most frequently is:
"Why should I choose professional workwear over everyday clothes?"
What are the differences between safety clothing and the clothes that we wear every day?
Let's take a look at what the European Standard says, how to choose your workwear, plus some suggestions for the winter.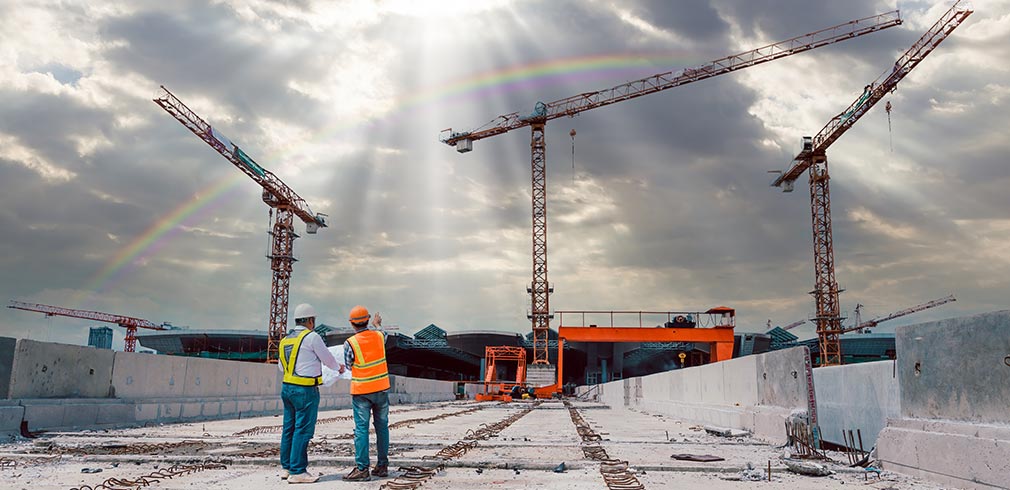 Workwear is designed to meet the specific needs of workers and must consider different parameters, including freedom of movement, retention of heat in the coldest months or dispersion of heat and perspiration in the summer, lightness and comfort, plus protection from wind and rain.
Not to mention the need for functionality and practicality provided by pockets in which to place your tools, badges and mobile phone, and for it to be easy to wash and dry quickly, etc.
A lot of work goes on behind the scenes in creating a successful item of workwear, in terms of design, advanced technology and care over the details.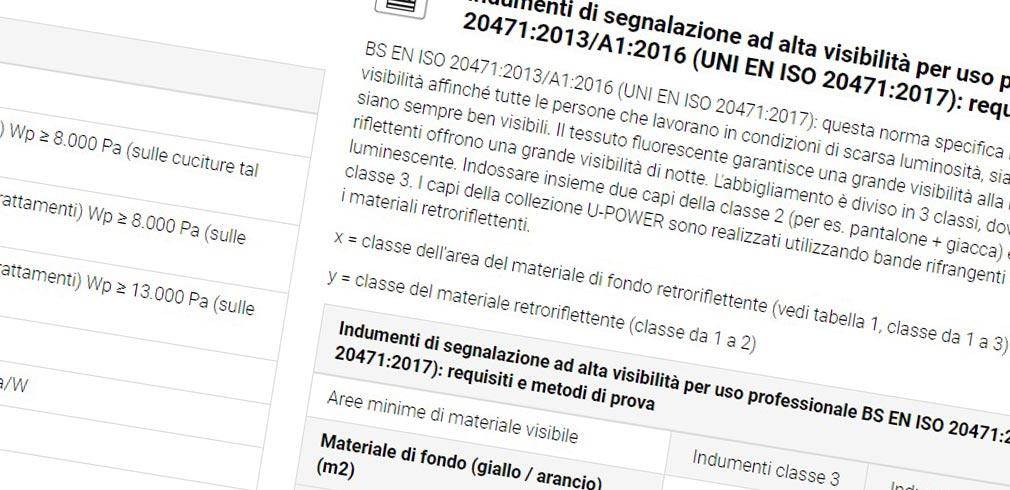 The Consolidated Law on Health and Safety in the Workplace (Italian Leg. Dec. 81/08) defines Personal Protective Equipment and this also includes workwear as:
"any kind of equipment to be worn by workers with the aim of protecting their health and safety during working hours, as well as any accessory or additional equipment that serve the same purpose."
Consequently, each item of safety clothing, given that it has specific features aimed at protecting the worker, is deemed to be PPE (personal protective equipment).
All PPE is certified and bears the CE conformity marking.
The set of technical standards that take into account the various industrial, commercial and tertiary sectors are identified with the initials UNI EN ISO followed by a number that identifies the type of protection envisaged.
Generally speaking, the general requirements (UNI EN ISO 340) required for protective workwear call for, not only the CE marking, but also that the workwear is marked with the:
✔ Name;
✔ Manufacturer's trademark or identification;
✔ Product type and code;
✔ The code of the reference European standard;
✔ Description of the risk against which the safety clothing is used, field of use, performance classes and maintenance stamp;
✔ Indications for use.
For other types of protection – protection against cold, protection against rain and bad weather, poor visibility, etc. – refer to the specific UNI EN ISO standards which can be consulted directly on our website.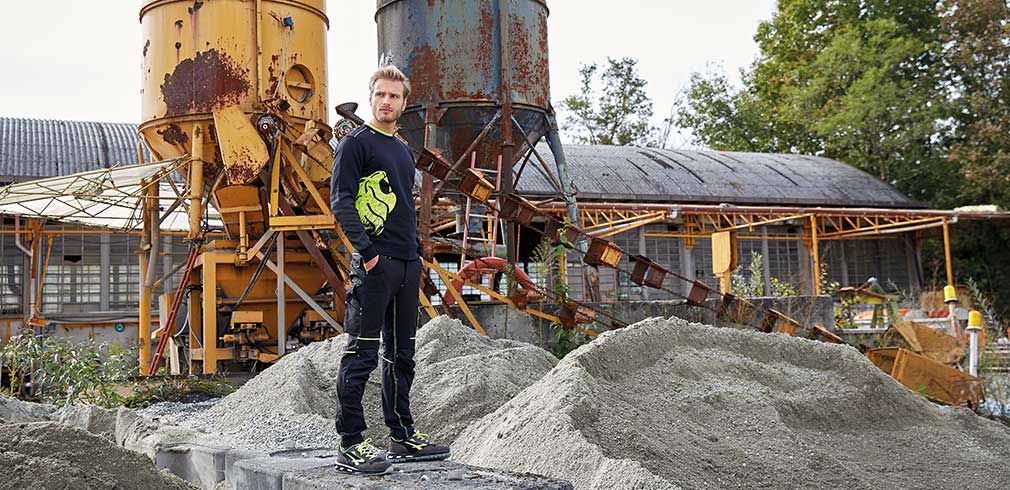 Workwear, as previously mentioned, is Personal Protective Equipment, i.e. it is specifically designed to make workers' jobs easier, effectively protecting them from the risk of accidents and injuries while performing certain tasks that could prove to be dangerous.
Of course, the main focus is on safety in the workplace but, if you think about it, safety clothing can be useful in many situations in your daily life: while doing "DIY" work at home, as well as handicrafts or gardening, etc. So, it is useful in life outside the workplace too.
But obviously, it is mandatory to wear specific equipment to protect the body, hands, eyes or feet depending on the job and the type of tasks that are being performed.
In the case of workwear, every garment is designed to respond to a particular work and comfort requirement.
So, work trousers, for example, must allow freedom of movement (by using fabrics which are stretch and technologically advanced); functional (thanks to the numerous pockets); hard-wearing (thanks to reinforcements, such as poly-oxford in the areas subject to the greatest wear and tear); and provide protection against cold and humidity or, vice versa, guarantee freshness and breathability in the summer.
A work jacket or a sleeveless vest on the other hand, should protect from the wind and rain and maintain a constant temperature to ensure the ideal micro climate so you can work comfortably and easily.
So, what is it then that makes the difference between everyday clothes and professional protective clothing?
The advanced technology that makes the fabric water-repellent, windproof, stretch in 4 directions, insulating, etc., and that is not all.
The design is also very important and, even if it is not noticeable at first, safety clothing includes small expedients that increase personal protection such as, the anti-tangle drawstring which can be adjusted inside the pocket of the work jacket, instead of on the outside, as in the case of the SPACE jacket or the back pockets of the trousers which are slightly offset towards the outside of the leg, as in the case of the WORLD trousers, to make it easier to put your hand in if you are wearing a harness or a heavy jacket.
In short, workwear really does offer excellent benefits and can make a tangible difference during your working day.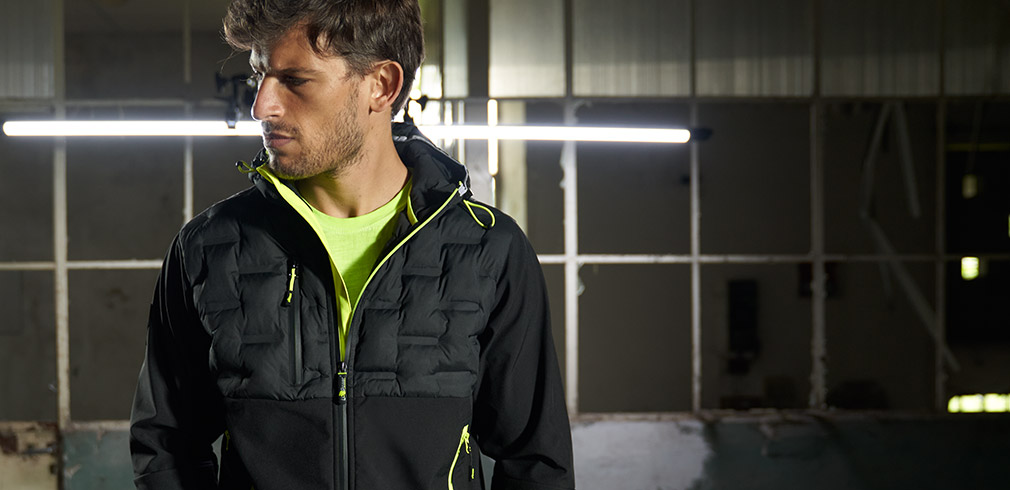 When the first cold weather sets in and autumn approaches, wearing a work jacket that can guarantee protection and comfort becomes very important.
SPOCK is U-Power's new entry for autumn-winter 2021 and is a highly versatile model, ideal for both work and free time.
So, what are the characteristics of this work jacket?
SPOCK is a hybrid, water-repellent, windproof and breathable jacket. It is ideal for anyone who does a dynamic job in cold or moderately temperate climates but does not want to forego freedom of movement.
The upper part of this work jacket is quilted and padded with seamless technology and guarantees warmth and the ideal microclimate, while the inner lining is in nylon and soft micro fleece with silk-screen printing.
The hood is fixed and adjustable.
SPOCK has two spacious inner pockets, two front closed pockets with hi-viz zips and a breast pocket with a waterproof zip, like the central zip, which guarantees protection against water and rain.
This jacket also features a shaped bottom edge, hi-viz piping on the back and the tone-on-tone U-Power logo.
SPOCK is the ideal work jacket for building and construction, services and industry, transport and logistics, artisans, agriculture, and gardeners.
Choose the best for your workwear, choose U-Power!
U-Power, top-quality safety clothing and shoes.
Dear reader, we hope you enjoyed the article.
If you want to deepen the subject and want more information, do not hesitate to contact us using the form below. Our technical staff will be happy to answer to your questions as soon as possible.
You ask, U-POWER, answer!