HOW TO IMPROVE HEALTH AND SAFETY AT WORK?
U-POWER WORKWEAR: COMFORT AND POSTURAL HEALTH GUARANTEED!
Work clothing should not be thought of as a garment of everyday use, perhaps no longer to our taste that, for this reason, we identify as "suitable" to the working environment.
Unfortunately, his way of thinking can be a widespread mistake because, at the workplace, it is necessary to have all the protection needed to work safely, in compliance with the European EN Regulations – of course! - but above all, to fulfil our tasks without worries and in the best possible conditions.
U-POWER offers its customers a wide range of clothing dedicated to every working environment, designed not only to protect and provide maximum comfort but also able to help prevent unpleasant postural disorders.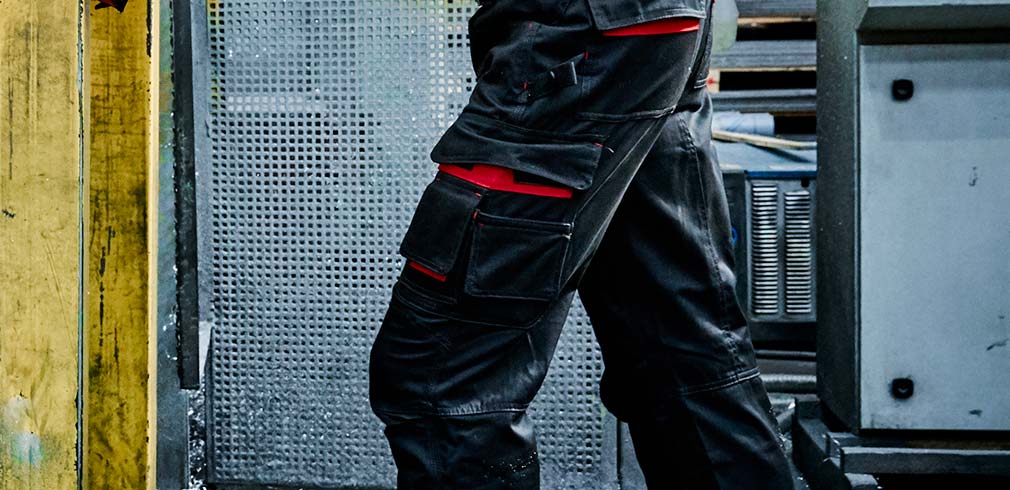 In addition to the usual strict selection criteria adopted and the standard tests required by the Health and Safety at work regulations, U-POWER has decided to submit its work clothes to the examination of an expert in Ergonomics, Prevention and treatment of musculoskeletal disorders at work, Dr Michele Montagna, in addition to the strict selection criteria adopted and the usual tests required by European legislation.
Dr Michele Montagna tested U-POWER clothing from a functional perspective and a quality of materials and new applied technologies.
Work clothes must be functional, practical, resistant and allow a healthy and pleasant microclimate and optimal freedom of movement for bends and significant arm movements without causing stress.
The result was fantastic!


Even if you don't think about it, too rigid material or the cut of trousers not designed for repeated bends and pushups can produce, over time, stress and annoying inconveniences.
Let's find out together the U-POWER workwear proposals to improve health and safety at work tested by Dr Michele Montagna.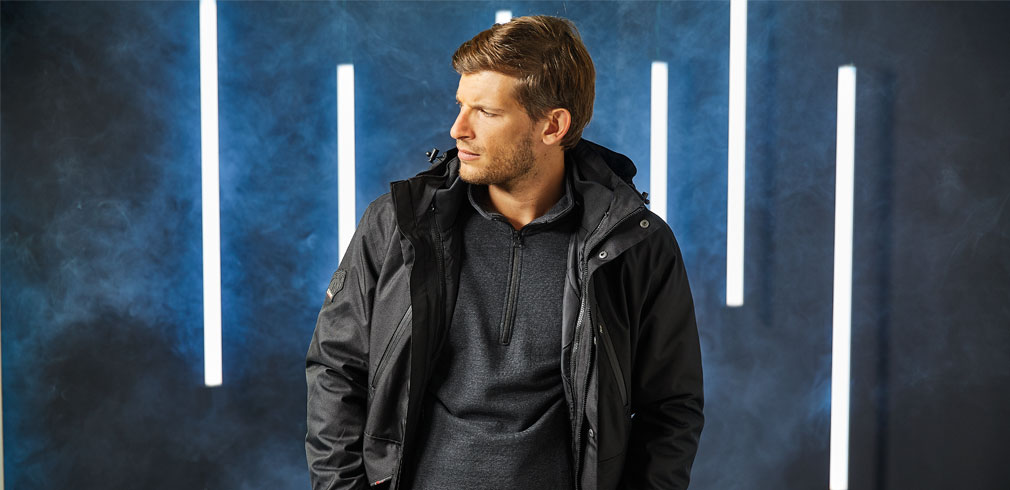 The Race work trousers are an ideal "working companion" for both functionality and materials.
The fabric used has a robust texture, and the inserts in abrasion-resistant Cordura® guarantee durability in the areas of maximum contact.
But the real ergonomic revolution is represented by the semi-elastic insert, soft and strategically positioned at the inseam.
The semi-elastic fabric extends from the inseam to below the knee internally, allowing flexion and legs bending without physical obstacles to the movement of the hip joint and blood circulation and, therefore, without any stress.
The presence of a wide range of pockets and tool holder inserts allows you to have at hand all the tools necessary for the fulfilment of your work. There, it will enable you to distribute the same weight, with great physical benefit, a greater sense of freedom and fewer constraints.
The two rear Free Pockets offer ample space to store your work tools and, at the same time, maintain natural and physiological body movements.
The knee pad pockets are essential. Their design is perfect for any additional protective devices and those who often work on their knees without using of elastic bands that could compromise the legs' blood circulation and comfort.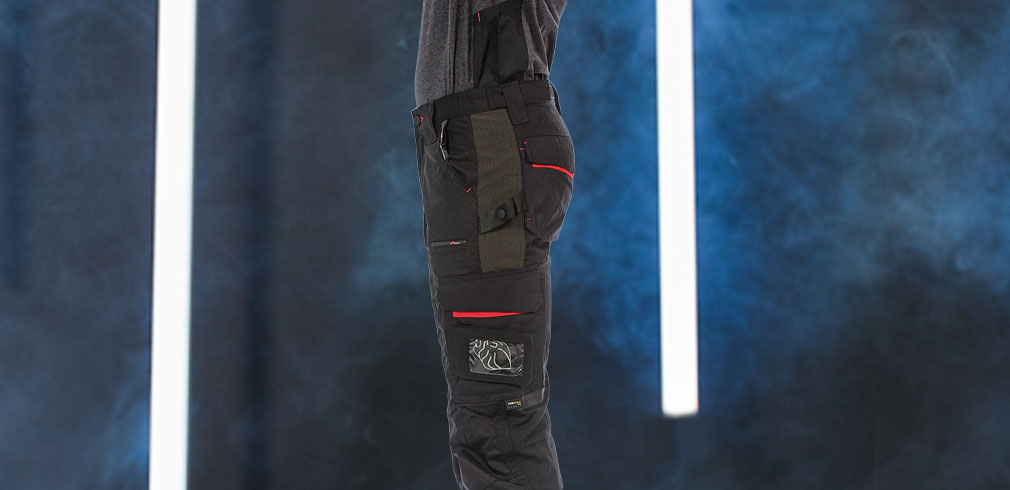 U-POWER has provided elastic inserts to distribute the fabric's tension inside the knee pad pockets, minimizing the tension stress on the thighs improving. Thus, the physical condition, even in the performance of jobs that require tiring postures.
What was the result?
More freedom of movement and less stress!
A work jacket must not only protect from the cold but must also prevent indirectly related risks.
We are talking about a series of requirements that a good work jacket must possess to ensure protection, safety, comfort, such as technologically advanced materials as well as correct ergonomics and refined details.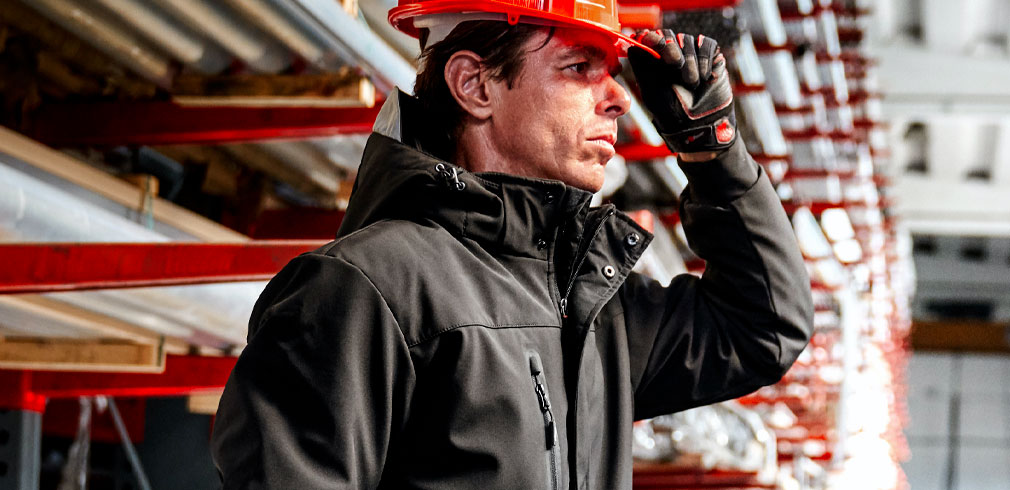 Blaze is a warm work jacket, but, at the same time, it is very light, thanks to the innovative Softshell fabric. It encompasses the needs of the most rigid climatic periods, with a soft and padded semi-elastic structure that creates an air chamber between the body and external agents, protecting against temperature changes.
Wearing blazes while working, for example, on-site, means reduce the general fatigue and the feeling of tiredness, of exhaustion typical of the end of the working day.
These benefits inevitably increase the resistance and concentration that result in more excellent safety and protection.
This work jacket indirectly reduces the risk factors for accidents which tend to become chronic over time due to the antalgic postures also caused by materials that do not allow proper handling of loads.
Blaze's semi-elastic fabric represents a guarantee for the worker's postural health as it can support harmonious movements that cool down daily activities. The quality of the blood circulation benefits, and the correct supply of oxygen and nutrients within the body is safeguarded, especially during the most physically demanding activities.
The other innovative Keep Dry technology has allowed U-POWER to create a water-repellent jacket that protects the worker in case of wind while maintaining optimal perspiration.
This combination is essential because it guarantees a microclimate and an ideal balance for the human organism that needs to dispose of heat and humidity during particularly intense work and maintain mild temperatures during the phases of less energy expenditure (more static activities).
In short, the tests carried out by Dr Michele Montagna have shown that Race and Blaze offer a superior fit in terms of general ergonomics.
I tested in static and dynamic situations, with rain, cold and humidity; I scrambled, wrinkled and muddy, always remaining dry.

With its constant commitment to technological research, U-POWER can guarantee quality and innovation with full respect for the health, protection, prevention and well-being of workers proving to be excellent safety work clothes.

U-POWER, always one step ahead ... expert word!
Dear reader, we hope you enjoyed the article.
If you want to deepen the subject and want more information, do not hesitate to contact us using the form below. Our technical staff will be happy to answer to your questions as soon as possible.
You ask, U-POWER, answer!