HOW MUCH ARE YOU WILLING TO SPEND FOR WORK CLOTHES?
HOW MUCH IS WORKWEAR WORTH TO CASUAL CLOTHING?
We usually say that clothes make the man and, in part, it is true. The clothes we wear speak about us and influence our mood and perception of others. But on top of that, clothes have a protective function: they keep us warm in winter and disperse heat in summer.
They must give us well-being and make us feel comfortable.
You use a different outfit based on what you do: it's automatic!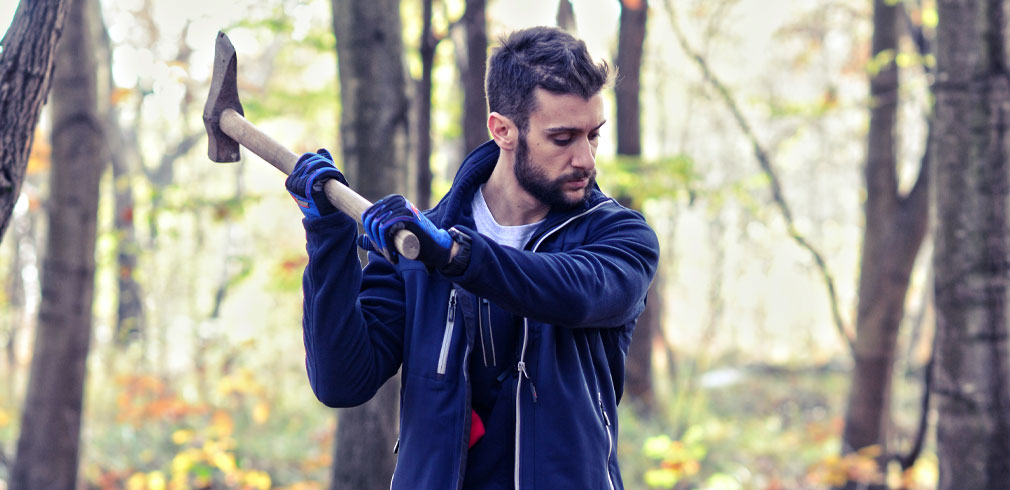 If you are going to play sports, you will adopt appropriate technical clothing; to walk in the city centre, you will dress casually; if you have an important dinner, you will dress elegantly.
And what about work clothes? According to which criteria do we choose our work clothes? Do we buy work clothes only if we comply with working clothes' obligation, or do we prefer it regardless, by its characteristic and functionality?
What do we know about the work clothing legislation?
Let's try to understand something more about it!
WORK CLOTHES FOR EACH PROFESSION: BRICKLAYER WORK CLOTHES, HIGH VISIBILITY WORKWEAR, TECHNICAL WORKWEAR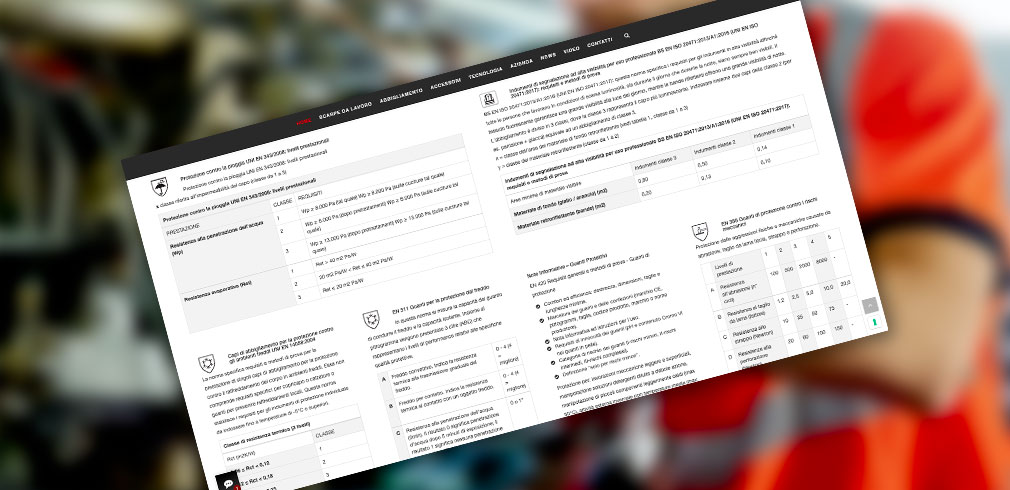 Without realizing it, you tend to dress according to what you have to do and your mood, and the colours you choose are also important because they communicate your feeling and influence your state of mind.
If we want elegant work clothes, black, for example, communicates sobriety, authority, sophistication, while blue is the colour of credibility - perfect for business meetings! - red conveys dynamism and, not surprisingly, is the colour of the U-POWER logo!
No wonder if, as confirmed by Eurostat data, we are willing to spend 6.2% of our revenue on clothing and shoes.
But how much care and attention do we devote to purchasing work clothing?
Why are we willing to spend our money (rightly!) on gym wear or mountain skiing and not for work?
If your job leads you to use specific professional clothing, personal protective equipment, you will wear your clothes for at least 8 hours: a large part of the day!
In this case, work clothes have an even more critical function because they must guarantee you safety; they must be functional to put you in a position to work better, without distractions or impediments that can distort your concentration.
So why do you tend to think that you can use your old-fashioned or old casual clothes that are no longer suitable for your free time as workwear?
Using old clothes to go to work is a widespread mistake that does not consider the specific properties for professional technical clothing design.
Furthermore, it is not true that work clothes "are ugly" and not suitable also for leisure time (unless they are precise, such as high visibility clothing).
How do they differ from casual clothes?
The peculiar characteristics of the workwear are mainly related to functionality, materials, and fabric technology.
The study of the details gives the functionality to guarantee practicality and safety at work.
If we consider pants, we will see that a work trouser is equipped with numerous pockets to allow the worker to have everything he needs without continually interrupting himself to retrieve the necessary tools from his toolbox.
The pockets' position will be to distribute their weight and of them and, at once, keep badges, mobile phones, pens and pencils with him.
So, we will have rear, front and side pockets designed to optimize the weight load and not burden the limbs creating imbalances.
Depending on the model, there may also be pockets at the knee pads or, as in the WORLD trousers of the U-POWER FUTURE line designed to compensate for specific situations. In this case, the rear pockets are slightly offset and inclined towards the leg's outer side to facilitate the entry of the hand: an important detail if you use a safety harness or a jacket that covers the opening!
The design of Jackets and vests offer numerous internal and external pockets. Here too, small details make the difference, such as waist fit adjustment with anti-tangle drawstring into the pocket instead of the outside.
This particularity may seem a nuance, but in reality, it consists of eliminating a real danger because one of the primary causes of an accident at work is just the entanglement.
Each U-POWER work jacket has an anti-tangle drawstring inside the pockets is a guarantee of safety.
Also, there is no lack of care in design, all "Made in Italy" that make these garments perfectly adaptable to everyday life. The model's simple line considers fashion trends and is highly versatile and flexible even to informal or sportswear.
The other big difference between work and usual clothing is the quality and technology of the materials used.
The design aims to ensure comfort and lightness while guaranteeing a suitable microclimate on the skin and its well-being.
How many times have you worked in humid places, in the rain or at unpleasant temperatures and experienced a feeling of discomfort due to the cold or have you gone from repeated sensations of hot/ cold without being able to stabilize the body temperature?
Technical fabrics - such as Softshell - can solve this type of problem while remaining light and not bulky. And when you combine with innovative technologies, they can ensure flexibility and freedom of movement.
Let's take an example:
The U-4 WAY STRETCH fabric moves in four directions simultaneously. At the same time, U-TEX technology ensures:
✔ breathability,
✔ waterproofness,
✔ resistance to oils and greases,
while remaining ultra-thin and lightweight.
Of course, we are talking about resistance and robustness because clothes are often mistreated at work.
The use of reinforcing inserts - CORDURA and POLY OXFORD fabric - in areas subjected to higher abrasion rubbing, such as the knees and sill, ensures durability and integrity of the trousers or jackets (elbow area).
But also the sweatshirts, the polo shirts and the T-shirts are no less.
Think about an outside work situation, under a hot summer sun: if I wear a "T-shirt", I will probably end up sweating and wetting the fabric, with the result of having a moist sensation on the skin.
But if I use a T-shirt or a polo shirt specially designed for the work, I will have a breathable and light technical fabric that will allow me to have, if not a feeling of freshness, at least dry skin, no sweat drips from the neck down to the back, because the sweatband will have blocked it.
In short, dear readers, there is a substantial difference between everyday clothing and workwear. It is not the abandoned clothes; you no longer like that you should adapt to the working situation. If you want to feel good and give your best but, if anything, it is the workwear that can be adapted to use for leisure, because the fabrics and materials used do not conflict with daily use, on the contrary!
Please take a look at the U-POWER clothing line: the design of our jackets and coats, of our vests, of our sweatshirts, etc ... it is always fashionable and ensures a trendy look both at work and in your leisure time.

U-POWER, the workwear that creates a trend.
Dear reader, we hope you enjoyed the article.
If you want to deepen the subject and want more information, do not hesitate to contact us using the form below. Our technical staff will be happy to answer to your questions as soon as possible.
You ask, U-POWER, answer!