THE PERFECT GARDENING CLOTHES FOR WOMEN BY U-POWER
SAFE AND COMFORTABLE GARDENING WORK CLOTHES FOR WOMEN
Professional gardening clothes for women
There often seems to be a lack of work clothing with garments designed specifically to be worn by female workers and professionals who do a wide variety of jobs. U-Power, however, has always tried to focus on the needs of its customers and has dedicated a specific line of professional clothing to women, the Lady line, with work clothes suited to a wide range of professions.
In this article, we will discuss gardening clothes for women in particular and see that our products are ideal for this type of outdoor work. Professional gardening is, in fact, a profession that requires freedom of movement, protection from the risk of injury from branches or tools, as well as slipping on wet ground or on slippery ladders.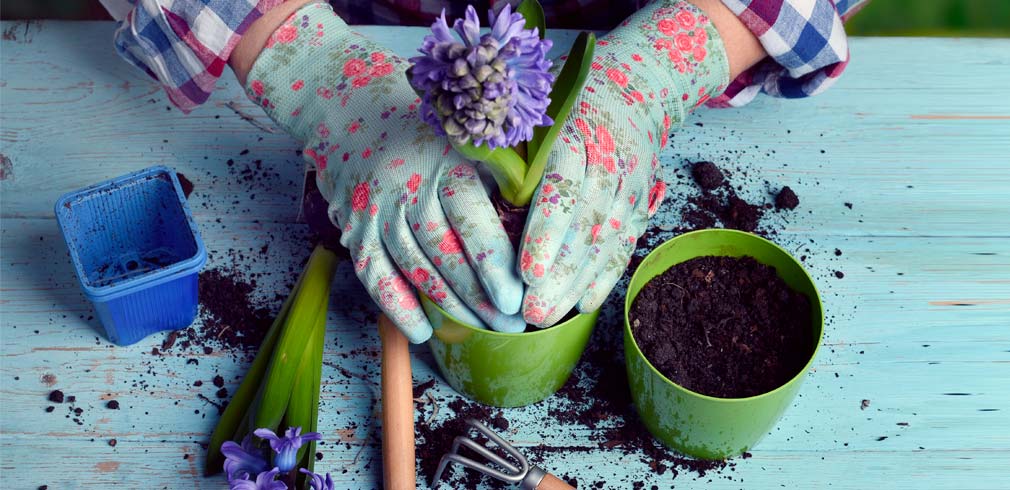 To be a gardener, especially in a professional capacity, means working outdoors, of course, for a large part of the day on different types of ground and on ladders. More often than not, gardeners have to do their job in uncomfortable positions and narrow spaces.
U-Power understands the needs of those of you who do this job and consequently, produces work clothes for gardeners which are suitable for any climate, provide protection from the cold and are highly breathable. The safety shoes, which we recommend for gardening, are also designed with the utmost care: they are safe but lightweight, with non-slip and anti-perforation soles and breathable uppers for the heat.

Let's take a look at some of the most suitable products for women who are involved in professional gardening.
In the Lady range of work clothing, U-Power has thought about female workers and professional figures and has used the best technology to produce professional clothing which not only protects but is comfortable and practical.
For example, World Lady work trousers are made of our U-4 fabric, which is comfortable, water-repellent, hard-wearing and breathable, developed to provide extra protection and comfort in all seasons throughout the year.
The large pockets in which to place tools and the safety of an elasticated waistband, plus reinforced stitching, are the stand-out features of these women's gardening trousers, perfect for working in the open air, providing protection from scratches and injury caused by branches, shrubs and thorns.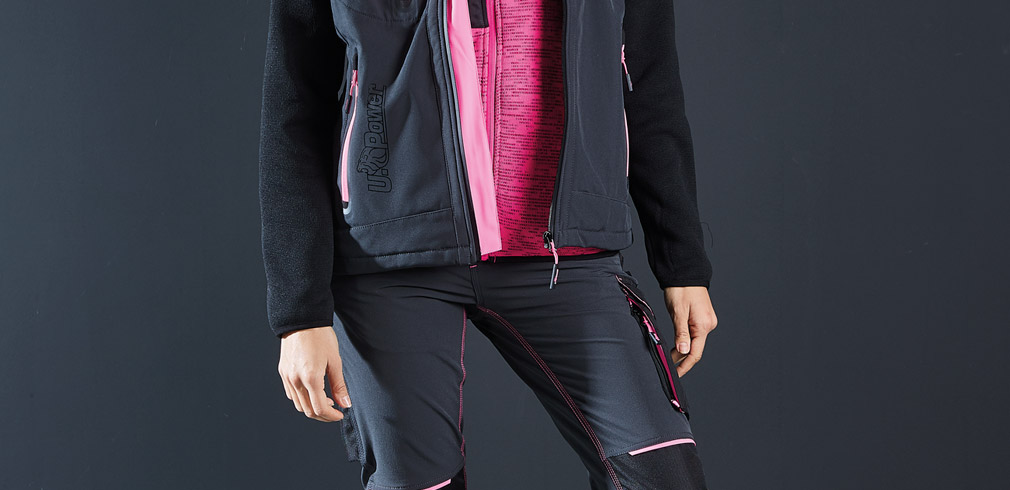 You are well aware that a gardener's work is all about continual, specific movement which sometimes requires you to assume uncomfortable and risky positions. So, it is clear that having your arms free to move easily is crucial when doing this job and finishing the day without being overly tired.
The work vest is an excellent compromise between the need for practicality and freedom of movement and the necessity for protection from the cold. U-Power has developed the model of the Universe Lady vest to incorporate all the key features required by women who work as gardeners or in park maintenance.
The Universe Lady vest is, in fact, ideal for the work of gardeners because it is made of Softshell fabric with U-Tex lining. These technological materials make it comfortable, hard-wearing, waterproof, windproof and breathable.
Women who work in gardening can, therefore, focus on doing their job well because they will be protected from the cold by our vest which will also give them ample freedom of movement. This garment also has extra-large, handy pockets, that are easy to reach and convenient for all your needs.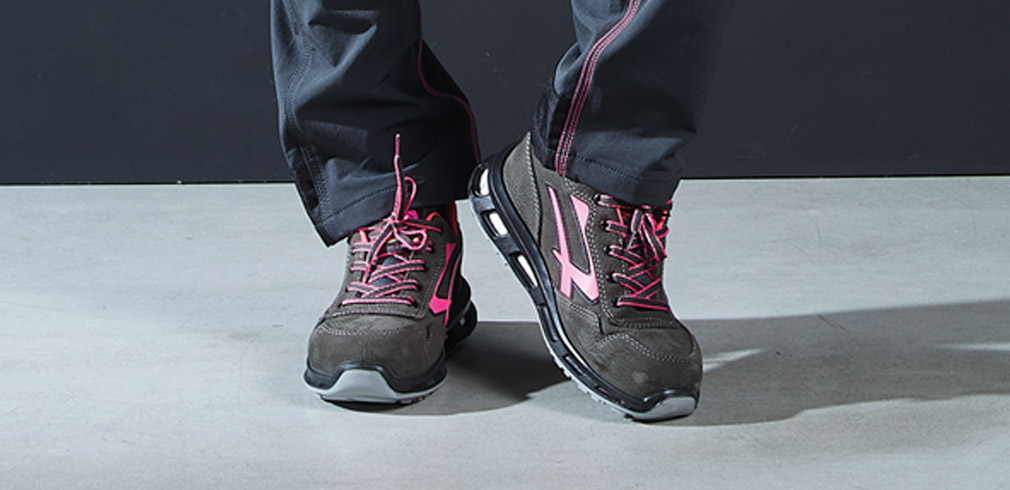 For those of you who work in the open air on terrain that maybe wet, slippery and unstable from rain, or use ladders outdoors, safety shoes are an important part of personal protective equipment that protect the foot from accidental impacts and reduce the risk of falling or slipping.
U-Power has developed several pairs of shoes that are especially suited to women gardeners and, in particular, offer you the Verok safety shoes featured in its catalogue which are lightweight, but provide excellent foot protection.
The Verok shoe model is a low work shoe featuring the upper in breathable nylon and toecap in lightweight aluminium. It provides protection and comfort especially for those of you who work outside on a daily basis, often on slippery ground.
Indeed, Verok has a non-slip sole featuring the Infinergy® system which restores the energy absorbed when you walk and helps to reduce fatigue, muscle pain and backache. So, women gardeners who work on slippery surfaces or on ladders outdoors are ensured both excellent stability and comfort.
When choosing the most suitable work clothing and safety shoes for the professional workforce involved in gardening and maintaining green spaces, it is essential to think about safety and comfort, with products in which cutting-edge technology is used for the well-being of workers.

U-Power: your safety partner, for women too!
Dear reader, we hope you enjoyed the article.
If you want to deepen the subject and want more information, do not hesitate to contact us using the form below. Our technical staff will be happy to answer to your questions as soon as possible.
You ask, U-POWER, answer!