A SAFETY SHOE FOR EVERY JOB!
AND WHEN A TOE CAP ISN'T REQUIRED…RED PRO BY U-POWER!
When we talk about safety shoes, we immediately think about heavy shoes because we associate the ability to protect with rigid, inflexible materials that create a natural barrier that safeguards us from the risk of injury and accidents in the workplace. And uncomfortable, cumbersome boots often come to mind that is hard to put on every day.
But is it like that?
Fortunately, work shoes have improved a lot over the years!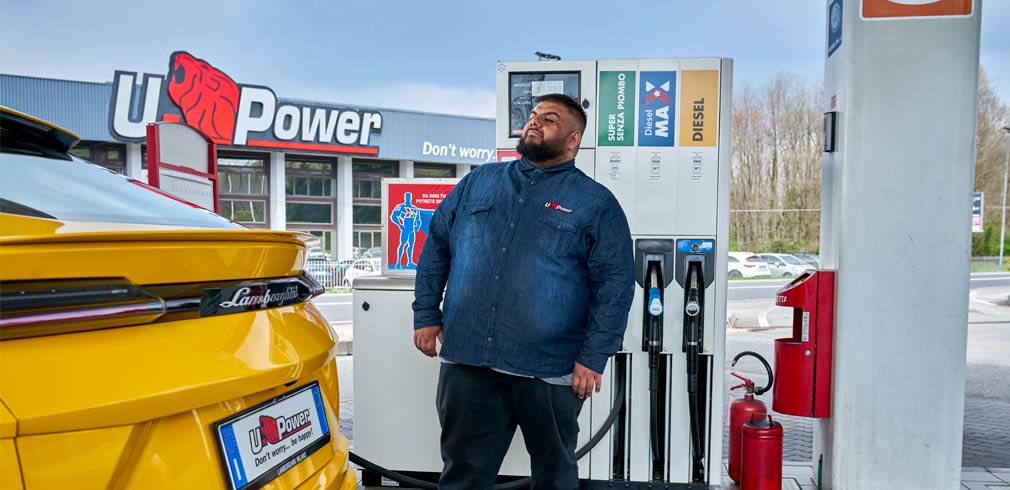 Thanks to the constant search for new materials and innovative technology, safety footwear is now much more comfortable, significantly lighter, and the degree of protection has improved, guaranteeing compliance with all the safety requirements laid down by European.
But which are the characteristics to take into account while choosing some safety work shoes?
Let's analyse in more detail what the European legislation provides, and U-POWER proposals.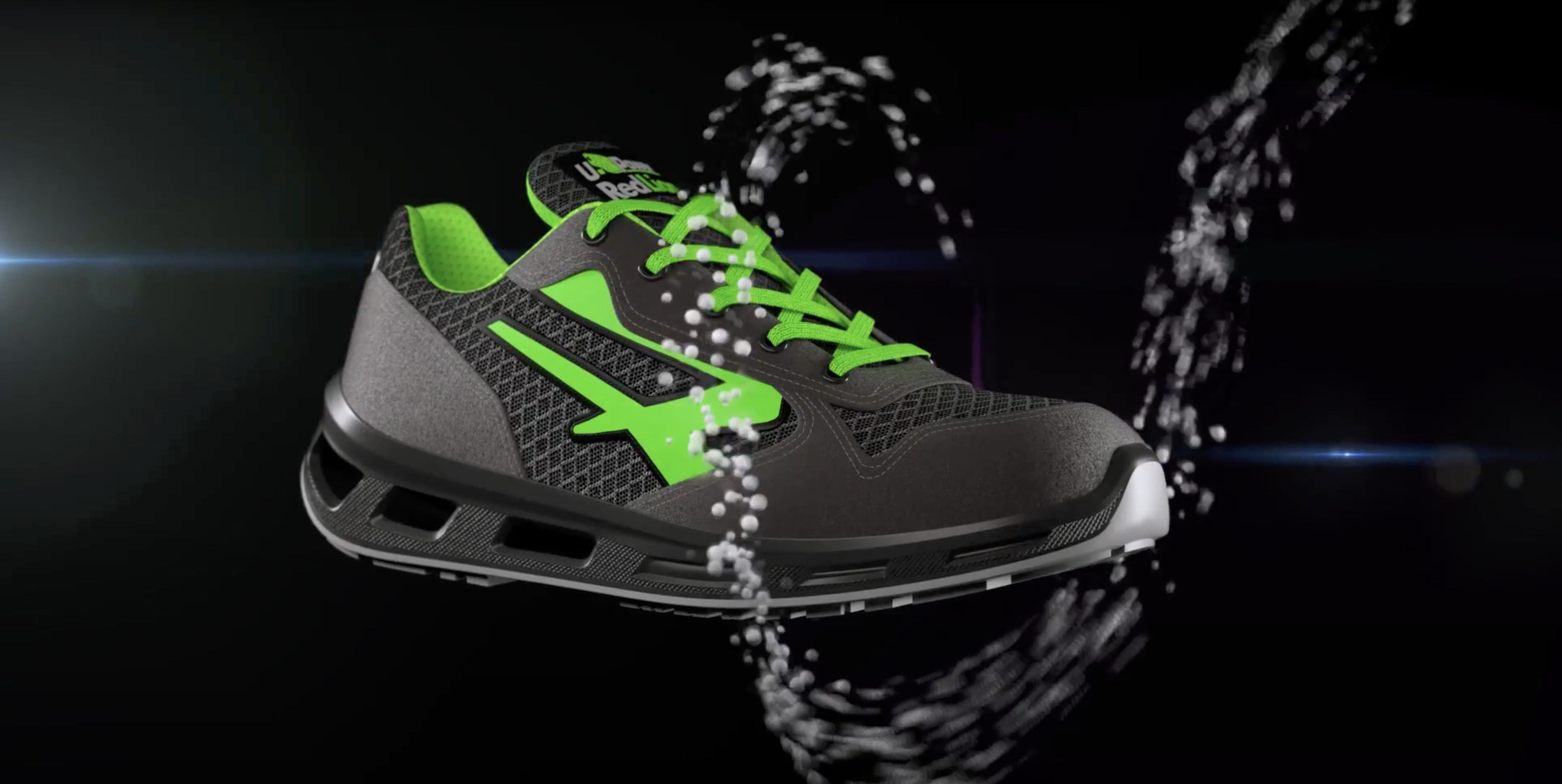 Research gives workers access to technology which recovers energy, as the Infinergy® System, which ensures a return of over 55% of power at every step or High Rebound, the revolutionary technology that provides a return of over 40% of energy during both the support phase and thrust of the foot.
All of which means less effort when working and more energy in your free time!
In several previous articles, we highlighted the benefits offered by new materials, such as Putek Plus with high abrasion resistance or the use of cutting-edge technology, such as Red Carpet, which stimulates and reactivates blood circulation and prevents musculoskeletal disorders. Innovative technology can improve our comfort and work performance, as well as influence our physical well-being.
As we always say, it is the working conditions and specific requirements that dictate the choice of the right work shoe; the one that responds to the essential requirements to do your job based on the environment in which you work and that turns out the best safety shoe for your needs.
Suppose you work on a building site. In that case, where the risk of tripping over metal objects and blocks is commonplace, you will probably need a work shoe in the S3 protection class. In contrast, if you are an electrician, you will need an antistatic sole, so, in this case, a shoe in the S1 category will probably suffice.
If your job entails lifting heavy loads, the toe cap will be very essential, and the choice of safety shoes will take it into account to provide protection; in this case, an SB shoe will not provide sufficient protection.
But what if your job does not entail any specific risk? What does the European standard envisage?
You have three categories of Safety shoes:
✔ Safety footwear (UNI EN ISO 20345:2011):
With the letters S or SB – Safety, against impacts up to 200J (20 kg. from 1 m);
✔ Protective footwear (UNI EN ISO 20346:2011):
With the letters P or PB – Protective, against impacts up to 100J (10 kg. from 1 m);
✔ Work shoes (UNI EN ISO 20347:2011):
With the letter O or 0 – Occupational, without a toe cap.
As can be seen, the difference is whether the shoe features or does not feature a toe cap and the degree of protection where present.
Safety shoes without a toe cap - classified as 0 - are suitable for all those situations where heavyweights are not handled, or there is no risk of the front of the foot being crushed.
Specific features divide this safety shoes category into different types starting from the letters 0B (basic requirements) to 05 (with anti-puncture toe cap).
The most common features of the categories are:
✔ 01 - DIN EN ISO 20347 – Recommended for dry environments

• Antistatic;
• With the ability to absorb energy in the heel area;
• Anti-slip.
✔ 02 - DIN EN ISO 20347 – Recommended for wet environments

• Antistatic;
• With the ability to absorb energy in the heel area;
• Water-repellent upper;
• Anti-slip.
For this category of workers, U-POWER proposes RED PRO, the range of safety footwear without a toe cap in Protection Class 01 and 02 plus the Infinergy® insert for energy recovery.
The range consists of six models in a total of three in protection class 01 and three in class 02.
Let's take a closer look at them!

RED PRO in Protection Class 01 FO SRC ESD
Let's talk about low, lightweight safety shoes, ideal in dry environments, with an ultra-breathable and soft suede and nylon upper. The PU/PU sole is anti-puncture, anti-slip and resistant to hydrocarbons, while the Infinergy® insert ensures a return of over 55% of energy at every step!
The WingTex air tunnel lining ensures excellent breathability thanks to its special microcells, which absorb and wick away moisture. The Memory+Gel insole also contributes to your feet' well-being because it is shockproof, anti-bacterial, breathable and anatomical.
All the RED PRO range models are "unisex", with sizes from starting 35 up to 48.
Choose your favourite model from:
RED PRO in Protection Class 02 FO SRC ESD
These models differ from the previous ones due to the water-repellent material in the upper, which, is still highly breathable. They are ideal for wet work environments
More specifically:
✔ FOREMAN: with a breathable nylon upper and water-repellent, protective coating, in black.
✔ GREG: with the new Safety Dry water-repellent and breathable upper, in black.
✔ CONNOR: with a breathable nylon upper and water-repellent, protective coating, in white.

The proper safety shoes for every job!
If your job and sector do not specify it, you do not need to wear safety shoes with a higher protection class than the one indicated: always choose the right safety shoes for your job which comply with the requirements laid down by the European standard.
U-POWER, Quality and Technology at the service of the worker.
Dear reader, we hope you enjoyed the article.
If you want to deepen the subject and want more information, do not hesitate to contact us using the form below. Our technical staff will be happy to answer to your questions as soon as possible.
You ask, U-POWER, answer!